Companies in the UK automotive industry throw open their doors to give students the chance to see one of the UK's vanguard industries and learn more about careers.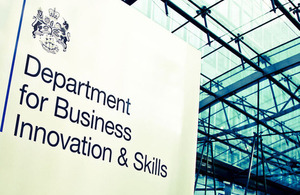 To ensure manufacturers have access to the skills they need to remain at the forefront of advanced manufacturing, the Government has launched the new initiative: See Inside Manufacturing.
To kick-off the latest stage of the campaign, Vince Cable visited the Vauxhall plant in Luton.
Vince Cable said:
"For too many young people the word manufacturing is a turn off. A worrying poll out last week found that only one out of ten children aged 11 to 14 thought that engineering was an important job and even ranked being a politician as a better choice of career!
"We are determined to shake up old fashioned views of manufacturing. Through the Government's See Inside Manufacturing campaign we will give young people the chance to see the exciting face of modern manufacturing which is highly skilled, high tech and highly paid."
See Inside
The automotive sector is spearheading the campaign this year inviting pupils, teachers and careers advisers to see first hand some of the UK's world-class automotive and motorsport facilities and research centres.
Between 10-21 October around 100 events are being held across the UK. Companies in the sector are opening their doors to students and young people to help change the perception of careers in the sector and to attract the next generation of engineers and technicians.
They will be able to talk to apprentices and learn more about modern high-value manufacturing and the wide range of rewarding jobs in this exciting and diverse sector.
Links
Published 11 October 2011