Press release
Unemployment levels at record low
Today's Labour Market Statistics show unemployment figures in Northern Ireland at a record low.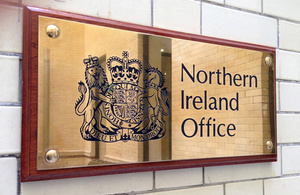 Secretary of State for Northern Ireland, the Rt Hon Karen Bradley MP, said:
This Government is committed to delivering a United Kingdom that works for everyone and so I welcome today's Labour Market Statistics, which show a continued strength in the Northern Ireland economy.
The unemployment rate is down to its lowest ever level of 3.1% from over 8% in the wake of the recession and, crucially, the employment rate is up to one of the highest rates on record at 69.7%.
More than 15,000 new jobs were created over the last year, meaning more people with the security of a regular pay packet to provide for themselves and their families.
Published 15 May 2018