News story
Secretary of State welcomes major investment for Wrightbus
Welcoming the news that the County Antrim firm Wrightbus looks set to sign a multi-million pound contract to build 600 buses for London commuters, the Secretary of State for Northern Ireland the RT Hon Theresa Villiers MP said: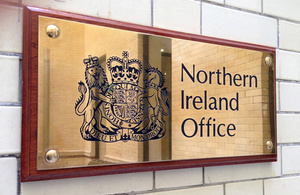 This is great news for Wrightbus and Northern Ireland . I am delighted that Wrightbus is now on the verge of beating all the competition and securing this major new order.
It shows once again that Northern Ireland is home to some really world beating businesses and I am sure the new Routemaster buses produced by Wrightbus will be warmly welcomed by Londoners.
I welcome the fact the Government's commitment to investing in public transport has created this excellent opportunity for a very highly regarded Northern Ireland company and its staff.
Published 21 September 2012