Press release
Secretary of State welcomes BBC Charter renewal
Alun Cairns welcomes the BBC Charter renewal and the new member on the Unitary Board.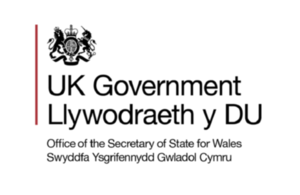 Audiences in Wales will be better served under the new BBC Royal Charter, Alun Cairns said today, as the Charter and accompanying Framework Agreement are published by the UK Government.
The agreement will help make sure Welsh audiences are better served by ensuring that there is a member for Wales on the new BBC Unitary Board. The BBC will also now be regulated externally by Ofcom, who will place obligations on the BBC to reflect Wales and will be able to scrutinise the corporation.
The Charter document also sets out the agreement between the BBC and S4C, following last weeks announcement that funding for S4C through the license fee will be maintained at £74,500,000 per year until 2021/2022, by which time, the review of S4C will be completed.
Alun Cairns, Secretary of State for Wales, said:
I am delighted that Welsh audiences will be better served, both in English and Welsh, following the announcement of the new BBC Royal Charter. The UK Government has ensured that Wales is better reflected through public service broadcasting.

By having a member representing Wales on the new BBC Board, our nation's voice will be heard at the highest level of the BBC. Alongside the changes to Ofcom's role and the requirement that a proportion of programmes will now be made in Wales, this means very exciting opportunities for the creative industries in Wales to thrive.

We have a long and proud history of independent television programmes made in Wales and today's announcement will help our production companies to flourish and continue making a valuable contribution to the Welsh economy.
Published 15 September 2016