Press release
Secretary of State responds to MP's comments in the Commons
Today (10 July) Nigel Dodds MP accused the NI Secretary of giving a deceptive answer about the Parades Commission's ruling on a parade in his constituency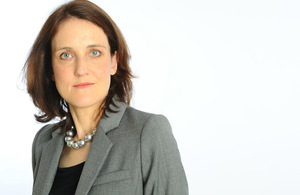 Rt Hon Theresa Villiers MP said:
"I have a high regard for Nigel Dodds. As the Member of Parliament for North Belfast his opinion on this matter is hugely important. I fully recognise the anger there is in parts of his constituency about this decision.
"Whatever people think of the determination, I hope they listen to the statement made by all five party leaders yesterday on the importance of complying with the Parades Commission and ensuring a peaceful parading season.
"The Parades Commission is a lawfully constituted authority and respect for the rule of law is vital. It would be incredibly damaging to Northern Ireland's image and reputation if scenes of violence blighted this year's 12 July parades."
Published 10 July 2013