Secretary of State Reappoints John Dowson to UK Sport
The Culture Secretary has reappointed John Dowson as member of the UK Sport Board for a second term of 3 years, from 16 March 2018 to 15 March 2021.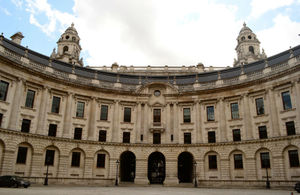 "John Dowson is a board member of the UK Boccia Federation which he joined in 2013 and has chaired since 2014. Boccia is a Paralympic sport with no Olympic equivalent.
He is a Fellow of the Chartered Institute of Management Accountants who, after a decade in industry, joined Coopers & Lybrand where he became a partner in 1991. He worked all over the world mainly in telecoms and postal sector restructuring and held UK, European and global leadership roles in the firm which became PwC in 1998. After co-leading the preparation of the global strategy that supported the sale of PwC Consulting to IBM in 2002 for $3.5bn, he then led the global development of new business in intelligent transport systems at IBM. He rejoined PwC in 2007 where he became the UK industry leader for all of the private sector excluding financial services. He retired from the firm in 2012."
The role is remunerated at £218 per day. This appointment has been made in accordance with the Cabinet Office's Governance Code on Public Appointments. The appointments process is regulated by the Commissioner for Public Appointments. Under the Code, any significant political activity undertaken by an appointee in the last five years must be declared. This is defined as including holding office, public speaking, making a recordable donation, or candidature for election. John has declared no such political activity.
Published 20 March 2018