Secretary of State out and about in Belfast
As part of a wider visit around Belfast today, the Rt Hon Theresa Villiers MP, Secretary of State for Northern Ireland took the opportunity to make a courtesy call on Belfast's first citizen Lord Mayor Gavin Robinson. The Lord Mayor conducted a short tour of the City Hall and invited the Secretary of State to view the table where Edward Carson signed the Ulster Covenant on 28th September 1912.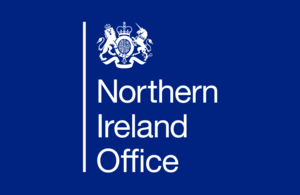 The Secretary of State then paid a visit to the Skainos project in East Belfast. She was met by Rev Gary Mason, East Belfast Mission Superintendent, who introduced her to members of his team who played a major role in transforming the Skainos site in the midst of one of the most deprived areas of Belfast. The £21m development is the largest single UK example of faith based social regeneration project.
Published 24 September 2012