Press release
Secretary of State for Wales praises work of Archbishop of Canterbury
The Secretary of State for Wales, Cheryl Gillan has praised the work of Dr. Rowan Williams who today announced that he is to step down from …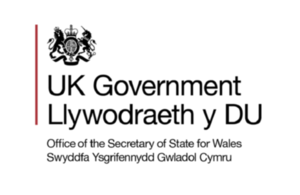 The Secretary of State for Wales, Cheryl Gillan has praised the work of Dr. Rowan Williams who today announced that he is to step down from his role as Archbishop of Canterbury.  
Swansea-born Dr Williams, 61, served as Bishop of Monmouth from 1991 to 1999 before becoming Archbishop of Wales. He was appointed the 104th Archbishop of Canterbury in 2002 and, after ten years in the role, announced that he will be taking up a new post as Master of Magdalene College, Cambridge in January next year.
Mrs Gillan said:
"I would like to thank Dr Williams for the unyielding dedication and energy that he has given to his role as Archbishop of Canterbury over the last decade. He has guided the church through what have been some challenging years and has been a wonderful ambassador to Wales throughout.
"I wish him every success in his new endeavours at Magdalene College."
Published 16 March 2012