Press release
Secretary of State for Northern Ireland visits Brussels
The Rt Hon Theresa Villiers MP was in the Belgian capital to discuss Northern Ireland issues with key European policy makers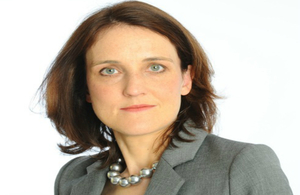 The Secretary of State held informal talks with the Commissioner for Regional Policy Johannes Hahn, Northern Ireland MEPs and officials from the Barroso Task Force.
She also visited the Northern Ireland Executive's office in Brussels and met the UK and Irish Permanent Representatives to the European Union.
Discussions centred on how EU action can assist the Government's agenda for economic renewal in Northern Ireland and reducing community segregation.
Theresa Villiers said:
This is my first visit to Brussels as Secretary of State for Northern Ireland and it has proved very useful. The Executive maintains close links here, and I'm keen to do all I can to support their efforts on behalf of Northern Ireland.
I particularly want to ensure Northern Ireland gets all the support that European institutions can offer in helping to rebalance the economy and build a shared future for everyone in our community.
This was the first visit to Brussels by a Northern Ireland Secretary since 2006.
The Barroso Task Force brings together representatives from across the Commission to explore how EU policy can enhance Northern Ireland's competitiveness, create new jobs and promote social cohesion.
Published 25 April 2013