News story
Secretary of State for Culture, Media and Sport Appoints Lis Astall as Interim Chair of UK Sport
The Rt Hon Karen Bradley MP has appointed Lis Astall by exception as Interim chair of UK Sport, commencing on 22 April 2017.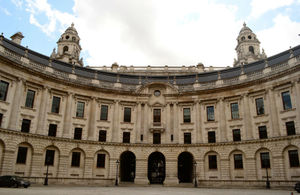 Lis was born in the Channel Islands and educated at Jersey Ladies College before going to the London School of Economics (LSE) where she gained a BA Hons in French, Economics and Politics. She also studied at Nice and Grenoble Universities.
Lis was with global professional services company Accenture for 27 years in a series of roles – most recently in 2006-2009 as Managing Director for Public Service in Europe, Middle East, Africa and Latin America. For three years prior to this Lis was UK Managing Director across all the private and public sector work in Accenture. Whilst at the company Lis also served on the UK National Employment Panel working with Lord Leitch, on the Technology Board of the e-skills Council, the CBI President's Committee and the Board of LSE.
Since retiring she has a portfolio of Non-Executive Director roles at Standard Bank - Offshore Group, the Ministry of Defence - Joint Forces Command, Digital Jersey and UK Sport. She is a trustee of the Social Mobility Foundation and Chair of a Brain Tumour Trust – the PPR Foundation.
Lis has a strong sporting interest and served as President of the British Show Jumping Association for four years leading up to the London 2012 Olympic Games. She now leads the member council for British Equestrian Federation. Her hobbies include riding, skiing, shooting and sailing as well as attending the theatre and art galleries. Lis became a Board member at UK Sport in 2013.
The Chair of UK Sport is appointed by the Secretary of State. The position is remunerated at a rate of £40,000 per annum.
This appointment has been made by exception under the Cabinet Office's Governance Code on Public Appointments. The appointment process is regulated by the Commissioner for Public Appointments. The interim appointment is being made because the current Chair, Rod Carr, is due to step down on 21 April 2017.
Published 21 April 2017