Press release
Secretary of State "disappointed" Commonwealth Games bid shelved
Alun Cairns is "disappointed" the 2026 bid has been shelved after having worked closely with sporting bodies & the Commonwealth Games Federation.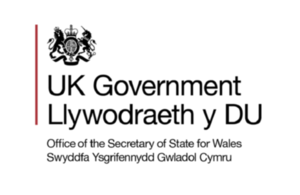 Alun Cairns, Secretary of State for Wales, said:
"I am disappointed that the 2026 bid has been shelved, after having worked closely with a number of sporting bodies in Wales and the Commonwealth Games Federation to facilitate and encourage a major bid.
"There are of course uncertainties about the world post-Brexit, but the economic benefits of the Commonwealth Games are vast. I cannot overstate the value of Wales continuing to cement an international reputation for hosting and delivering sporting and cultural events.
"Now is the time to pursue the large economic prizes for Wales with the same spirit our footballers showed in the Euro 2016 tournament. The announcement today is all the more disappointing when the bid for the Commonwealth Games was only recently included in the manifestos of all political parties in Wales."
Published 26 July 2016
Last updated 27 July 2016
+ show all updates
Added translation
First published.