Press release
Second year of funding for growth boosting projects in coastal communities
Coastal communities across the UK are getting another chance to receive a multi-million pound boost from the Coastal Communities Fund.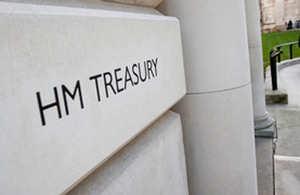 Following a successful first year, coastal communities across the United Kingdom are getting another chance to receive a multi-million pound boost from the Coastal Communities Fund (CCF).
Applications for this year's pot of £27.8 million will open on 13 March 2013. The funds available have increased by over £4 million from last year's £23.7 million, allowing even more communities to benefit from awards to boost their economic development.
In 2012, projects from Skye down to Plymouth and from Rhyl across to Hastings received funding to develop their areas, helping to create and safeguard 5,000 jobs. The CCF supported many new infrastructure developments including on the Isle of Gigha in the Scottish Highlands, Scarborough and Somerset. The fund has also supported new schemes such as water sports, cycling, and boat building.
The CCF is financed by the Government through the allocation of funding equivalent to 50 per cent of the revenues from the Crown Estate's marine activities. Successful projects are expected to have a significant impact on their local economy and were chosen because of their ability to support sustainable growth and jobs in coastal communities.
Chief Secretary to the Treasury, Danny Alexander said:
Last year we helped organisations around the UK invest in their communities through the Coastal Communities Fund, and I'm delighted that growing marine revenues from the Crown Estate have allowed us to increase the pot by over 15 per cent this year.
From transforming the Kintyre Way, developing a falconry centre in Conwy and giving Swanage and Wareham back their rail link, the funding has made a huge difference to small communities across the UK. The fund was a huge success last year and I'm sure year two will be just as popular.
Last year, applications came from a wide range of sectors including apprenticeships schemes such as shellfish farming in Cornwall and Sea Training for young people in Lowestoft. The Fund also had successful bids from environmental projects in Larne Lough, Northern Ireland and Wadebridge Renewable Energy Network, as well as those working in charities, education and health.
The CCF is delivered by the Big Lottery Fund on behalf of Government, operating under the name Big Fund. Applicants should submit an application for stage one application by 17 April 2013 for projects in Wales, and by 26 April 2013 for projects in Scotland and Northern Ireland. Dates for England will be announced shortly. Applicants should contact the Big Fund with enquiries.
Notes for Editors
Funding for 2013-14 is allocated between each country of the UK, the funds available will be directly linked to the revenues raised by the Crown Estate's marine activities from that area, with separate funding for England, Wales, Northern Ireland, the Highlands and Islands and the rest of Scotland.

| | | |
| --- | --- | --- |
|   | Total CE Marine revenues (£m) | 2013-14 New Funding (£m)  |
| England | 43.40 | 21.70 |
| Wales | 2.90 | 1.45 |
| N. Ireland | 1.00 | 0.50  |
| Scotland: Highlands and islands |  4.80 | 2.40  |
| Rest of Scotland | 3.50 | 1.75  |
| Total |  55.60 | 27.80  |

Grants of over £50,000 are available for projects lasting up to two years. The following types of organisation can apply:

charities
voluntary and community sector organisations
social enterprises, including cooperatives and community ownership initiatives
local authorities
development agencies in Scotland, Wales and Northern Ireland
local enterprise partnerships in England
private sector companies

For further information see Big Lottery website.

For enquiries contact BIG Lottery fund enquiries line on 0845 4 10 20 30 or email ccf@bigfund.org.uk.
Published 13 March 2013