World news story
Second Meeting of States on Strengthening Compliance with International Humanitarian Law, Geneva, 17 - 18 June
From:

Part of:

Published:

17 June 2013
This was published under the 2010 to 2015 Conservative and Liberal Democrat coalition government
In its opening statement, the United Kingdom encourages moves to strengthen compliance with International Humanitarian Law.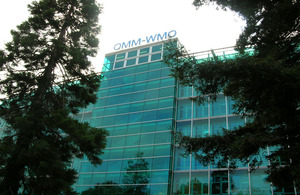 Thank you Mr Chairman
The UK joins others in welcoming the opportunity to contribute to this important discussion on strengthening compliance with International Humanitarian Law. I would like to thank the ICRC and the Government of Switzerland for their open and inclusive approach.
International Humanitarian Law remains the most appropriate legal framework to regulate the conduct of hostilities during armed conflict. However, the frequency of grave breaches and other serious violations committed in conflicts across the world highlights the urgent need to seek ways of improving compliance.
The UK is concerned about all violations of International Humanitarian Law, but a particular priority for the UK government is the prevention of sexual violence in conflict. The G8 signed an historic declaration on 11 April stating that rape and sexual violence constitute grave breaches of the Geneva Conventions. As well as violating International Humanitarian Law, it adds to ethnic, sectarian and other divisions. This engrains conflict and instability and undermines peace building and stabilisation efforts. Efforts to improve compliance with International Humanitarian Law in this area will also help the international community to tackle this terrible problem.
We agree that the statement of principles for this initiative as set out in the background document provides the right framework for finding solutions. Any compliance system must be effective and must avoid the risks of politicisation. It must avoid duplication with other compliance systems and take into account resource considerations. Bearing in mind that the most serious non-compliance issues arise in the context of non-international armed conflict, serious thought needs to be given, we believe, as to how any new mechanism can deal with the actions of non-state as well as state actors. We look forward to discussing the specifics of how we take this forward over the next two days.
Thank you Mr Chairman