Seaside town rejuvenation: £24 million fund opened
A new fund to help support much loved seaside towns create new jobs and prosperity was launched today by Communities Secretary Eric Pickles …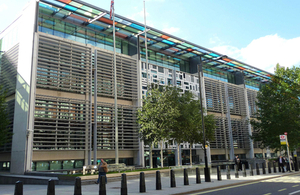 A new fund to help support much loved seaside towns create new jobs and prosperity was launched today by Communities Secretary Eric Pickles and Chief Secretary Danny Alexander.
The £23.7million Coastal Communities Fund has been created to provide struggling coastal communities all across the country with money to support new opportunities that can make their town prosper.
Today a variety of organisations are being invited to apply for the funding, first announced by the Chief Secretary, to diversify and transform seaside economies by allowing them to rejuvenate traditional assets or exploit new emerging industries.
Seaside groups could use the money to start programmes that can deliver skills training, offer apprenticeships to school leavers, create new workspaces or support small-scale transport improvements.
Successful applicants can expect to get a grant of between £50,000 and £2million. Mr Pickles said he would especially like to see quality bids come in from social enterprises, charities, local businesses or local enterprise partnerships.
Communities Secretary Eric Pickles said:
Seaside towns and coastal communities have huge potential for economic growth that we simply can't afford to waste - this fund can make all the difference to these places we all know and love.

This is a great opportunity for long overlooked seaside towns, large and small, to grab a chance to grow through imaginative and innovative projects that create, skilled workers, and provide year round jobs that build stronger local economies.
Chief Secretary to the Treasury, Danny Alexander, said:
Having grown up in a coastal community in Scotland, I am only too aware of the vital role these communities play in the UK. It is fair that we share the Crown Estate's marine revenues equally and I am delighted to launch the Coastal Communities fund prospectus today.

We look forward to receiving innovative bids from charities, businesses, social enterprises and local organisations, which support the economic development of the community.
The Fund will be financed by the Government from revenues from the Crown Estate's marine assets. The Fund will be UK wide, with funding allocated to England, Wales, Scotland and Northern Ireland on the basis of revenue generated by these marine assets. The Fund will be delivered by the Big Lottery Fund's 'BIG Fund'.
Minister of the Department of Finance and Personnel in Northern Ireland, Sammy Wilson, said:
The Northern Ireland Executive is committed to rebuilding and rebalancing the local economy and economic, social and physical renewal is an important part of that. Northern Ireland is renowned for its natural beauty along our coastal routes and this new initiative will provide some welcome funding for a number of local development projects in coastal communities which have much to offer in terms of natural and sustainable tourism.
Notes to editors
A prospectus setting out eligibility, suggestions of how to use funds and details of how to bid was published today: www.communities.gov.uk/publications/regeneration/coastalfundprospectus. Applications will be accepted in April.

Each country will have a country specific board who will work with Big Fund, the non-Lottery funding operation of the Big Lottery Fund, to deliver the money. The Big Lottery Fund has powers to deliver funding from non-lottery sources for charitable purposes or purposes connected with health, education or the environment.

The Fund will be equal to 50 per cent of the revenues generated by the Crown Estate's marine assets. Based on the Crown Estate's Marine revenues in 2010/11 (£47.4million) the overall fund will be worth £23.7million beginning in 2012. Funds can be used to support both capital and revenue projects and communities will be encouraged to match funds with other pots of money.
Twitter
Keep up to date with the Department by following us on Twitter (external link).
Media enquiries
Visit our newsroom contacts page for media enquiry contact details.
Published 9 February 2012