News story
One week to go to enter Brathay Apprentice Challenge 2017
Employers and training providers challenged to see if their apprentices are the best in England.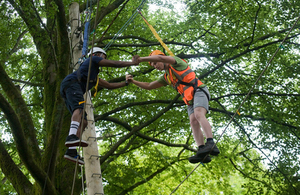 The deadline to enter the Brathay Apprentice Challenge (#BAC17), the search for the apprentice team of the year, is approaching with team registrations closing at midnight Friday 16 December 2016.
The Brathay Apprentice Challenge has already attracted interest from teams of apprentices across England including Brighton and Hove City Council, Kings Security, Nottingham City Homes, QinetiQ Apprentice Training School and Severn Trent Water amongst others.
Now in its 6th year, the Brathay Apprentice Challenge (#BAC17) is designed to develop and test apprentices' team building, leadership, logistical and communications abilities.
The challenge sees teams undertake a series of exciting and interactive work-related challenges to develop new skills and showcase their employer by engaging with young people and businesses to promote the benefits of apprenticeships.
Teams of 9 apprentices entering the Brathay Apprentice Challenge can be from a single employer, a group of small businesses, an industry sector, supply chain or training provider. There is no limit to the number of teams that can be entered per organisation or group.
Last year over 700 apprentices from 80 teams entered the Brathay Apprentice Challenge from SMEs to large organisations, colleges and training providers. The apprentices covered a vast array of careers vital to the economy, including nuclear power, aerospace, construction, engineering, creative industries and the public sector.
The 2016 teams spread the word about apprenticeships to young people and employers. They visited nearly 400 schools, careers fairs and youth groups to encourage young people to consider an apprenticeship and recruited over 400 new apprentice employers.
The teams also delivered 45 community projects that benefited young people ranging from renovation projects to creating volunteering opportunities.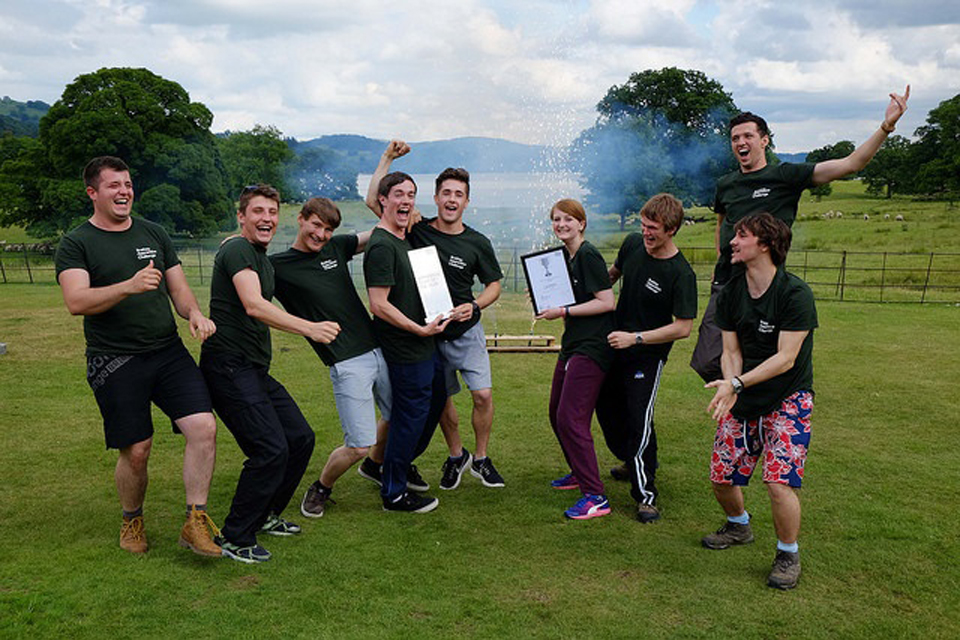 Sue Husband, Director of the National Apprenticeship Service, said:
The quality of work from the teams that take part in the Brathay Apprentice Challenge demonstrates the impressive contribution that apprentices make to both business and the wider community. This challenge is a brilliant opportunity for employers to let their fantastic apprentices shine. I hope employers encourage apprentices to take part in this challenge and put their teams forward and enter today.
For more information on the Brathay Apprentice Challenge and to enter a team visit brathay.com/challenge.
Published 21 November 2016
Last updated 9 December 2016
+ show all updates
There's only one week left to enter the Brathay Apprentice Challenge 2017 – enter your team in the challenge today.
First published.