Scrutiny of vetting and barring scheme gets underway
The system of checks for people working with children and vulnerable adults will be reviewed in a radical examination of the VBS.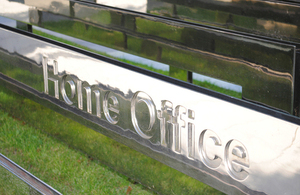 The Government today outlined the terms of a thorough review of the VBS which will re-examine whether the scheme is the most appropriate mechanism to protect children and vulnerable people and, if so, how many roles should be covered by it.
In June the Home Secretary, Theresa May, made clear the Government's intention to bring the scheme back to common sense levels. This was in response to public concerns that in its current form the scheme was overly bureaucratic and burdensome. 
Statement by Lynne Featherstone
Home Office Minister Lynne Featherstone said:'While it is vital that we protect the vulnerable, this scheme as it stands is not a proportionate response. There should be a presumption that people wishing to work or volunteer with children and vulnerable adults are safe to do so unless it can be shown otherwise.
'We are also announcing a review of the criminal records regime which has developed piecemeal for years and is due for an overhaul to ensure that we strike a balance between protecting civil liberties and protecting the public.'
The final recommendations for the scheme will be announced early in the New Year.
Care Services Minister Paul Burstow said: 'We have to strike the right balance in safeguarding vulnerable people. The risk of abuse can come from people close to victims not just from paid staff and volunteers.  No one can subcontract responsibility for protecting at risk people, we all have a part to play. This review will help strike that balance and to consider afresh whether the scheme is the best way of moving forward."
Children and Families Minister Tim Loughton said: 'Children must be protected when vulnerable and this is everyone's responsibility. Any vetting system should not be a substitute for proper vigilance by individuals and society. At the moment the pendulum has swung too far and threatens to drive a wedge between children and well-meaning adults. Such individuals should be welcomed and encouraged as much as possible, unless it can be shown that children would not be safe in their care.'
Terms of reference
The terms of reference laid in Parliament today will set out how the review will consider the fundamental principles and objectives behind the vetting and barring regime, including:
evaluating the scope of the scheme's coverage
the most appropriate function, role and structures of any relevant safeguarding bodies and appropriate governance arrangements
recommending what, if any, scheme is needed now; taking into account how to raise awareness and understanding of risk and responsibility for safeguarding in society more generally
The criminal records regime review will be led by Sunita Mason, the Government's Independent Advisor for Criminality Information Management.
Mrs Mason will consider whether the disclosure of minor offences and police intelligence to prospective employers within the criminal records check should still form part of this process.
Registration with the VBS was scheduled to begin in July this year for anyone starting a new job, or moving job who would be working with children or vulnerable adults, but this was halted after the Government announced its intention to fundamentally redraw the system.
Notes to editors
1. The Vetting and Barring Scheme (VBS) aims to protect children and vulnerable adults by stopping those who pose a known risk of harm from working with them.
2. It was designed as a response to the Bichard Inquiry into the Soham murders by Ian Huntley, which called for a registration scheme and better information sharing by police and other organisations.
3. The scheme will be delivered by the Independent Safeguarding Authority (ISA), the Criminal Records Bureau (CRB) and Access Northern Ireland.  The Department for Education and Department of Health lead on safeguarding policy for children and vulnerable adults respectively.  The Home Office are leading on implementing the Vetting and Barring Scheme. 
4. Further implementation of the VBS was halted on 15 June pending the remodelling of the system to scale it back to common sense levels.
5. The terms of reference for the remodelling has been collectively agreed by Home Secretary Theresa May, Secretary of State for Education Michael Gove, and Secretary of State for Health Andrew Lansley.
6. The review of the criminal records regime will be led by independent Government adviser on criminality information, Sunita Mason. It will be undertaken in two phases. It will report firstly on those elements which impact on the VBS with a full review being provided to the Home Secretary early in the new year.
7. More than 66,000 employers, charities and voluntary groups are being informed of the terms of reference around the remodelling of the scheme today.
8. Full details of the terms of reference for the review, and also those being used to remodel the VBS, are available to the media from the Home Office press office on 020 7035 3535 and can be accessed from (http://www.homeoffice.gov.uk/publications/crime/vbs-review-terms)
9. The latest information on the VBS can be found at www.direct.gov.uk/vetting or www.businesslink.gov.uk/vbs
Published 22 October 2010