Scottish Reserves host Canadian and American troops
Army reservists from 7th Battalion The Royal Regiment of Scotland (7 SCOTS) hosted a joint training exercise with Canadian and American troops in the Scottish Highlands.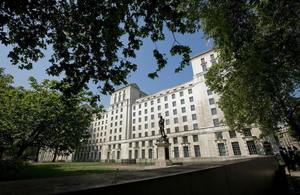 Around 50 soldiers from the 48th Highlanders of Canada and the 48th Infantry Brigade Combat Team from the United States took part in 'Exercise Highland Spirit', a military training exercise to strengthen the partnership between the troops and hone their military skills.
Major Richard Barker, 7 SCOTS, said:
The aim of the exercise was to expose troops to their counterparts from allied nations in order to give them training experience for operations and to increase their understanding and awareness of training procedures.
The exercise took place on the Wyvis Training Area near Evanton in Easter Ross to test the soldiers' skills on the challenging rough terrain of the Scottish Highlands.
Published 27 November 2012