Scottish Government's renewables policy "needs rest of the UK for success"
Investor advice from a major global group raises doubts on a separate Scotland 's ability to pursue its renewables policy without the support of the UK's consumer base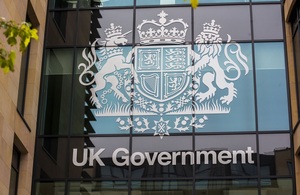 A Citigroup investment report published this week has made clear the strength of the United Kingdom is key to the Scottish Government's renewables ambitions, the Secretary of State for Scotland said today.
The report  raised doubts on the compatibility of independence and the renewables policies and raised concerns that a separate Scotland's consumer base would be far too small to support the required level of subsidy to develop and maintain the sector.
 
The Secretary of State for Scotland Michael Moore said: "The Citigroup report is a perfect example of the referendum uncertainty that we have long warned about. 
"It is vital that we maximise the potential of the renewables sector by providing the stable environment in which that can happen.
"The Scottish Government must end the uncertainty and confusion cause by the delay over the referendum and it should bring forward their proposals now.
"Scotland's renewables sector has enormous potential, and we are determined that Scotland will feel the full benefit of it, but the report makes absolutely clear that it is only the size and scale of UK investment and its consumer base that will make that happen.
"So Scotland's green energy future will not come about despite the UK; it will come about because of the UK. This is a perfect partnership for Scotland's green energy future and a further example of why we are stronger together, and poorer apart."
Published 2 November 2011