Scotland Office Ministers choose charity for Christmas Card Design
   The Scotland Office has given its support to the STV/Hunter Foundation Charity Appeal 2011 by choosing it for the official Scotland Office…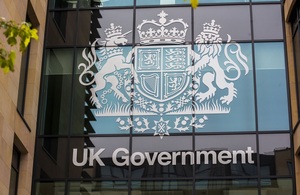 The Scotland Office has given its support to the STV/Hunter Foundation Charity Appeal 2011 by choosing it for the official Scotland Office Christmas card this year.
In May STV and The Hunter Foundation (THF) announced they would be joining forces to launch a major new charitable venture for Scotland. This will run annually and provide support across a wide range of issues affecting Scotland. It will focus in this, its first, year on children affected by poverty. Six major Scottish charities which are recognised as well established experts in the area of child poverty are involved: Aberlour, Action for Children, Barnardo¿s Scotland, Children First, Save the Children Scotland and One Parent Families Scotland.
Scotland Office Ministers met with children and the organisers for the charities when they hosted the Appeal's launch in Dover House in September. The young people were asked to design a Christmas card for the Ministers.
The winning entry that was chosen by the Secretary of State for Scotland Michael Moore and was designed by Holly Mercer, aged 15, who is involved with the Aberlour Child Care Trust.
Michael Moore said: "At this time of year it is important to remember people who are not as fortunate as most of us. It is a privilege to be associated with the STV/Hunter Foundation Charity Appeal 2011 and the good work they are doing with children affected by poverty. I would like to thank all those who designed cards for the appeal."
Rob Woodward, Chief Executive of stv, said:  "The children involved in designing the Christmas cards have done a great job and Holly's winning card is terrific.  The first year of the STV Appeal has been a huge success, raising over £1.2m for children and young people affected by poverty in Scotland.  We look forward to launching the 2012 Appeal, with every penny raised in Scotland staying in Scotland." 
Published 21 December 2011