World news story
Science Museum Group makes historic acquisition of Soyuz spacecraft used by Tim Peake
The Soyuz spacecraft used by Tim Peake in his Principia mission is to go on display in the UK following its acquisition by the Science Museum Group (SMG).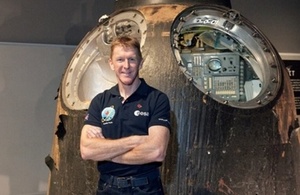 SMG Director Ian Blatchford signed the landmark acquisition document for Soyuz TMA-19M in the presence of RSC Energia, the craft's manufacturer and ROSCOSMOS, the Russian Space Agency, marking the 50th anniversary of the first ever unmanned Soyuz flight.
The spacecraft used by the UK's first ESA astronaut in his historic mission to the International Space Station (ISS) is set to inspire future generations of space scientists as it becomes the first flown human spacecraft acquired by SMG for the UK's national space technology collection.
Speaking one year after being awarded the coveted Pushkin Medal by Russian President Vladimir Putin, Science Museum Group Director Ian Blatchford said:
Russian ingenuity led to the birth of the space age and today it still plays a critical role, notably in long duration missions to pave the way for the next great leap into the cosmos. It is a great honour to be here to officially acquire the first flown human spacecraft in the Science Museum Group collection, one which allowed Tim Peake to make his historic journey to the International Space Station which we plan to share with the public to help inspire future generations.'
The display of this historic object, which carried Peake and his crewmates Yuri Malenchenko and Tim Kopra in Expedition 46/47 to and from the ISS, will build on the success of the Science Museum's recent Cosmonauts: Birth of the Space Age exhibition which was visited by 140,000 people in Britain, becoming the Museum's most successful exhibition ever. The exhibition was officially opened by the first woman in space, Valentina Tereshkova with the legendary Alexei Leonov and Helen Sharman taking part in events connected to the exhibition. Cosmonauts subsequently opened at VDNKh in Moscow in June this year where it runs until January 2017.
Vladimir Soltnsev, General Director of RSC Energia, commented:
We are very honoured that a flown descent vehicle produced by our corporation will take its rightful place in the collection of one of the most important science and technology museum groups in the world. I would like to hope that this special symbol of Russia will become one of the highlights of the Science Museum Group collection, attracting many new visitors.
To mark Peake's mission to the ISS on 15 December 2015, the Science Museum welcomed 11,000 visitors to a celebratory day of events, including a live broadcast of BBC's Stargazing Live which was watched by 3.8 million viewers.
Further details about the display of the Soyuz TMA-19M will be released in due course.
For further information please contact Simon Thompson on 020 7942 4357 or simon.thompson@sciencemuseum.ac.uk.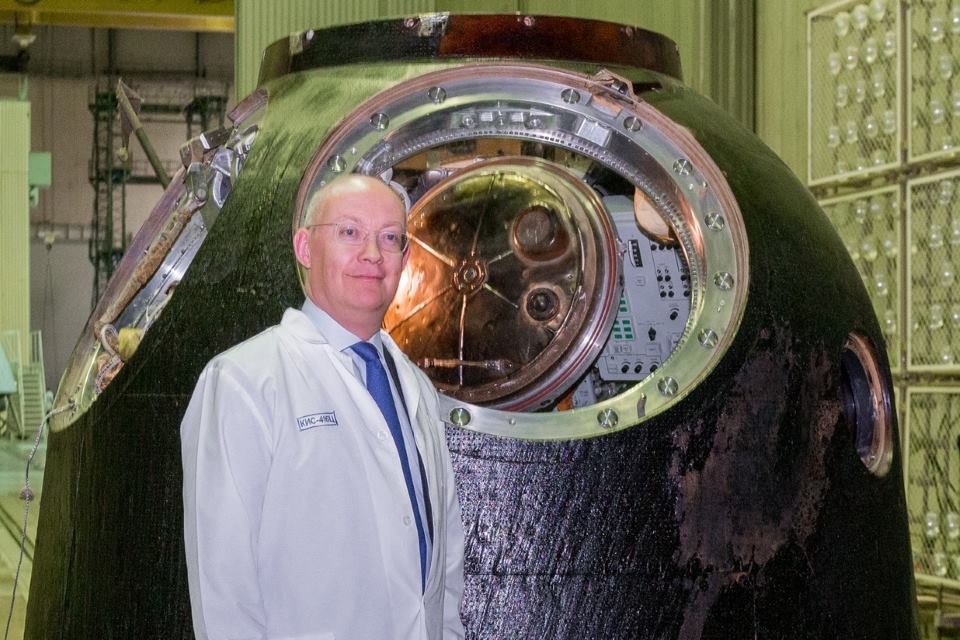 Published 6 December 2016