Schools 'should seize 2012 opportunity'
Culture Secretary urges headteachers and students in East of England to sign up to School Games.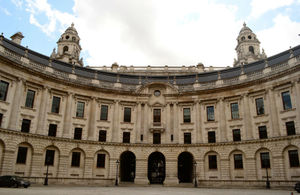 Schools in the East of England have been encouraged to join more than 10,000 institutions taking part in the School Games competition.
Culture Secretary Jeremy Hunt held a summit in Colchester where he told local headteachers, pupils and School Games organisers to seize the opportunity of London 2012 to help transform school sport and get more young people playing sport.
The nationwide competition will be held for the first time next year and the finals will be staged in the Olympic Park in May in venues including the Aquatic Centre and the Olympic Stadium.
It's fantastic to be here in Colchester and see the hard work that local teachers and School Games organisers are doing to get young people involved in sport," Mr Hunt said. "I want everyone to seize the opportunities that 2012 brings, and the new School Games competition will help leave a lasting sporting legacy from London's Olympics. More than 10,000 schools are already signed up - and I urge even more to get on board."
Today's visit was one of a series of events Mr Hunt is hosting around the UK to talk about the benefits of next year for areas such as tourism and school sport. He has previously visited the North West, the Midlands, the South West and the South East.
Earlier today, Mr Hunt had also joined his Cabinet colleagues for a regional Cabinet meeting in nearby Ipswich.
Further information
Published 5 December 2011