News story
Scholarship schemes will honour sacrifice by our armed forces
A new university scholarships scheme for the children of servicemen and women killed on active duty will support bereaved families and help them to rebuild their lives.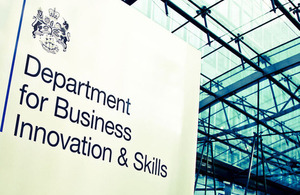 The new scholarships will help with the costs of getting a degree or going into further education.
Universities and Science Minister David Willetts said:
"It is surely right that we go out of our way to support the families of those brave servicemen and women who have made the ultimate sacrifice to keep the nation safe. The scholarships scheme will ensure that children who have lost a parent on active duty are not disadvantaged if they decide to study at university."
Minister for Defence Personnel and Veterans, Andrew Robathan, said:
"Britain has a moral responsibility to its Armed Forces. Each and every day these men and women make sacrifices in order to ensure our nation's security. The Government is committed to giving serving personnel, veterans and their families the highest levels of support in recognition of these great sacrifices.
"Nothing can compensate for the loss of a parent but I hope that through this scheme we can ensure that families have the enduring gratitude of the nation for the sacrifices they have made."
The Government also confirmed it will continue to help fund an existing programme which supports service leavers to undertake a first further or higher education qualification, and will provide funding to help enhance the scheme.
In the future eligible servicemen and women will be able to apply for support after they have served a minimum of four years. Those medically discharged will not be subject to a minimum service requirement, and entitlement may be transferred to a partner or spouse in certain circumstances.
Notes to editors:
Eligibility for the scholarship scheme will apply to the children of servicemen and women killed on active military service since 1990, giving them the chance to take up university scholarships or further education courses.
Links
Published 29 December 2010