Mansion House Scholarship in financial services sector now open
Mansion House Scholarship provides an exciting opportunity to develop your career in the financial services sector in the UK.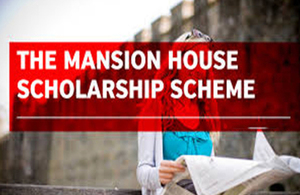 To coincide with the visit to Tunis of the Lord Mayor of London, the British Embassy Tunis is pleased to announce that the Mansion House Scholarship Scheme are accepting applications to fund a scholarship for a student or a young business executive from Tunisia to travel to the United Kingdom to study or to undertake training or work experience in the Financial Services Sector. One scholarship is available.
The British Embassy aims to attract the brightest and best candidates from the Tunisian financial services sector or government ministries to strengthen links with the UK's financial services sector and in particular with the City of London, with a view to long- term benefit to both sides.
Eligibility
Applicants for the Mansion House Scholarship Scheme must be graduates with at least a Bachelor's degree or better, from a reputable University and they must want to study or take a training course in a topic related to financial services. Ideally applicants should be under 35 years old.
If applicants for the scholarship are planning to attend a British University, they must study at Masters' level or equivalent and must have secured their own offer of admission for the academic year 2017/18. Finding a vacancy for courses or business training attachments in the City is the responsibility of the applicant. The British Embassy Tunis and the Mansion House cannot offer support in this area.
The deadline for receipt of completed applications is 23 June 2017
Applications sent after the deadline will not be considered. As we're expecting a high volume of applications – only successful applicants will be contacted.
How to apply
To apply please fill the mansion house scholarship application form (PDF, 95.8KB, 5 pages) and provide a copy of the official study certificates translated to English and/or certificates proving official work experiences.
Complete applications should be sent by email to BritishEmbassyTunis@fco.gov.uk with the following subject line: "Mansion House Scholarship Application – (your name)"
Further details on the Scheme can be found on www.mansionhousescholars.org.uk
Published 10 April 2017