News story
'Scam' college under investigation
UK Border Agency takes action over evidence of a college illegally selling English language certificates to help citizenship applications.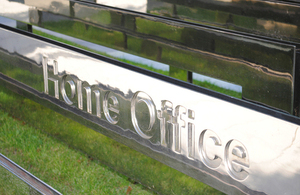 An investigation by the Times alleges that the Oxford College of Management Sciences has been selling ESOL - English for speakers of other Languages - certificates to students who have 'little or no knowledge of what, when and where they had studied'.
The language qualification is part of the UK Border Agency requirement for a person being allowed to settle in the UK - or gain citizenship.
Allegations taken extremely seriously
'I take allegations regarding any abuse of the immigration system extremely seriously and will ensure that action is taken by officers on intelligence received,' said Lin Homer, chief executive of the UK Border Agency. 'This government is committed to cracking down on this kind of abuse.'
 
She continued: 'This college is not accredited and since April we have automatically refused any applicant with an English Language qualification from this college.
'We have referred details of this college to the Office of the Qualifications and Examinations Regulator and City of Guilds to investigate as a matter of urgency.
 
'Anyone found to be claiming settlement or citizenship through dubious means will be refused and they will be barred from reapplying for ten years.'
Published 16 August 2010