World news story
Sauflon CL factory revisited
This was published under the 2010 to 2015 Conservative and Liberal Democrat coalition government
Ambassador's visit in Gyál's flourishing UK-related company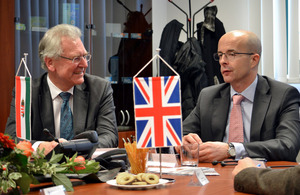 British Ambassador Jonathan Knott, representatives of UK Trade & Investment (UKTI) and the Public Diplomacy section of the British Embassy in Budapest visited the Sauflon CL factory on 17 January 2013.
Sauflon Pharmaceuticals Ltd is one of the largest UK-related investments in Hungary. The company was commissioned in November 2007 investing HUF 3 billion in its facilities in Gyál ProLogis Park to produce high value added products with state-of-the-art technology. The company manufactures a wide range of high quality daily and monthly contact lenses. The company has almost quintupled its production capacity since it became operational and is planning to set off the installation of 6 more production lines by 2014. The factory is an exquisite example of combining manual work with high-precision technology mainly from the UK, but also applying nanotechnology solutions as well as moulding and packaging machinery from Germany and Italy.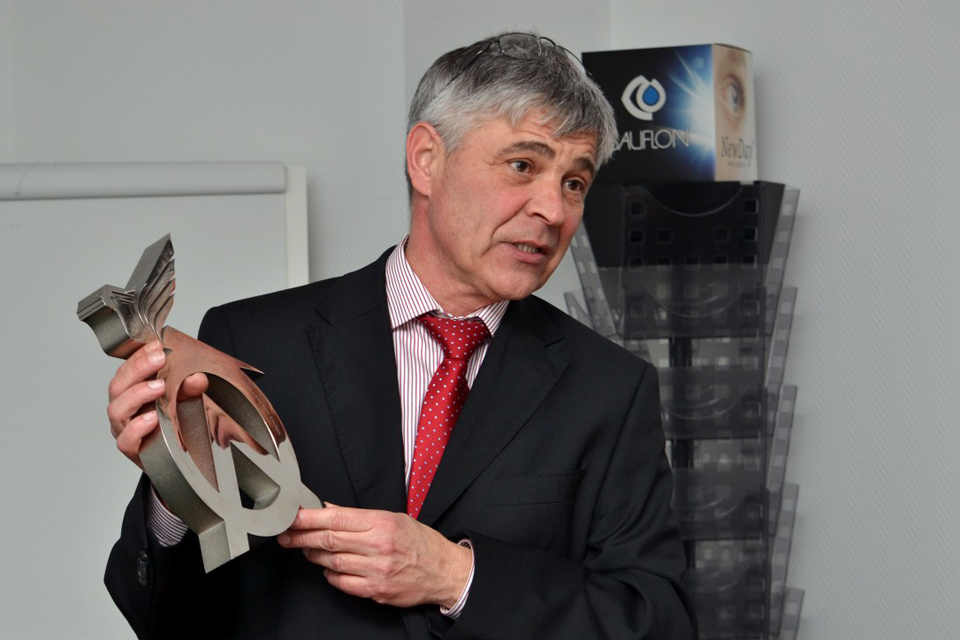 Sauflon Hungary's Managing Director, Mr János Peer gave a comprehensive presentation on the company to the visitors, after which British Ambassador Jonathan Knott greeted some of the company's employees with a short speech in Hungarian. He highlighted that it was a great pleasure for him to visit a flourishing UK-related company in Hungary which employs almost 700 people. He said he was also deeply impressed to see this excellent example of British-Hungarian cooperation and acknowledged that the hard contact lens is, in fact, a Hungarian invention.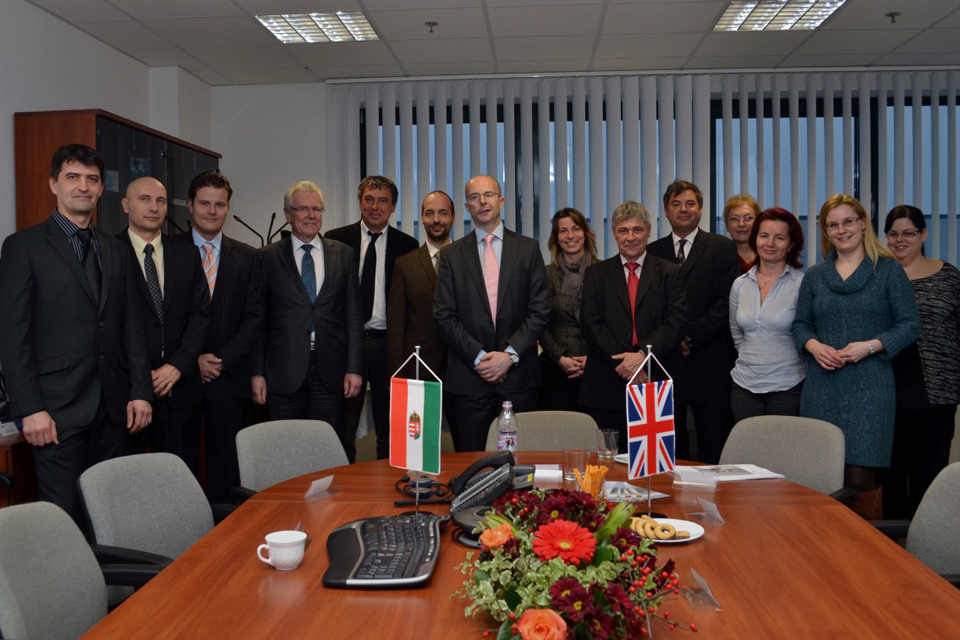 This was not the first official visit an embassy delegation has paid to the plant. In 2011, Jamie Banks, the First Secretary and Head of Trade and Investment section visited the Sauflon factory together with his team. Since then, the company has been looking to fully exploit the opportunities offered by the new silicon hydrogel technology.
Document information
Published: 24 January 2013