Samosa factory raided for illegal workers
Seven workers at a Leeds food factory have been arrested on suspicion of illegal working by UK Border Agency officers.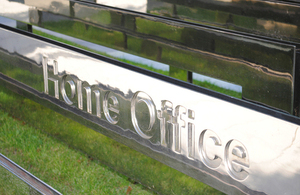 More than twenty officers targetted the Maysum Samosa factory on 14 December.
The raid was part of a nationwide campaign to tackle immigration crime and was carried out with help from Holbeck neighbourhood policing team officers as part of a joint approach to law enforcement.
Close working
Inspector Damien Miller of the Holbeck neighbourhood policing team said: 'We are committed to working closely with partner agencies to tackle all kinds of issues affecting local communities, and this operation is a prime example of this.'
Officers discovered three Malaysians, three Pakistanis and a Bangladeshi all with no permission to work or remain in the UK. 
Of the seven arrested, four remain in detention pending further inquiries and the remaining three have been released on immigration bail and required to report regularly to the UK Border Agency. Steps will now be taken to remove them from the UK as soon as is possible.
Civil penalty
The Maysum Samosa factory may now be liable for a civil penalty notice for employing six illegal workers. If the business is unable to prove the correct pre-employment checks were carried out on the staff, a fine of up to £10,000 per employee will be imposed - a potential total of £60,000.
Since July more than 400 operations have taken place across the country resulting in over 800 arrests and over £500,000 cash seized under the Proceeds of Crime Act. Many of these investigations are ongoing.
Anyone who suspects that illegal workers are being employed at a business can contact Crimestoppers on 0800 555 111, or visit the website where anonymity can be assured.
Employers unsure of the steps they need to take to avoid employing illegal workers can visit the UK Border Agency website or they can call the employers helpline on 0300 123 4699.
Published 17 December 2010