Same-sex marriage a step closer
Same-sex couples have moved a step closer to the right to marry in a civil ceremony.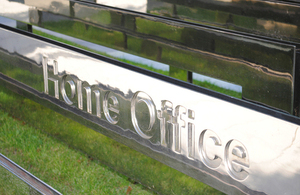 The Home Office today launched a consultation on how to allow everyone to have a civil marriage.
People will be able to have their say on the proposed changes by completing the online survey.
Equalities Minister Lynne Featherstone said: 'I believe that if a couple love each other and want to commit to a life together, they should have the option of a civil marriage, whatever their gender.
'Today is a hugely important step as we consider how to lift the ban on civil marriage for same-sex couples.
'This is about the underlying principles of family, society, and personal freedoms.
'Marriage is a celebration of love and should be open to everyone.'
Under current law same-sex couples can have a civil partnership but not a civil marriage. The government wants to make the right to marry in civil premises, like a register office or hotel, available to everyone.
Key Facts
The proposal is to remove the ban on same-sex couples having a civil marriage
The consultation will look at civil marriage only i.e. only civil marriage ceremonies in a register office or other approved premises (like a hotel)
No changes are proposed to religious marriages. This will continue to only be legally possible between a man and a woman
Not looking at civil partnerships for opposite-sex couples
The consultation will propose that civil partnerships are retained as an option for same-sex couples, once civil marriage is opened up
Civil partnership registrations on religious premises will continue as is currently possible i.e. on a voluntary basis for faith groups and with no religious content
Individuals will, for the first time, be able legally to change their gender without having to end their marriage.
Published 15 March 2012