World news story
Saint David's Day & Greetings from our First Minister
First Minister's 2014 Saint David's Day Message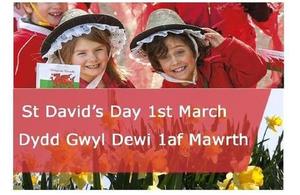 May I send my warmest wishes from Wales to our friends across the World on St David's Day.
Many will be celebrating our national day by proudly embracing the history and traditions which have made Wales what it is today – a confident, devolved nation within the UK and with a great future ahead.
Wales has shown that it can compete with the best in the world when it comes to staging major international events. For two days in September, Wales will take centre stage when the NATO Wales 2014 Summit - the biggest international political event ever to take place on British soil - is held in the City of Newport.
This year is also a special cultural year for Wales as we mark the centenary of the birth of one of the great poets and playwrights of the 20th Century, Dylan Thomas. Dylan Thomas's work continues to influence poets, writers, musicians and artists right across the World.
In sport, Cardiff and Swansea are competing against each other for the first time in football's Premier League. In rugby, last summer saw a British and Irish Lions team dominated by Welsh players win a memorable series victory out in Australia. And athletes like Non Stanford and Becky James have brought World titles home to Wales in two of the toughest sports around. I anticipate more sporting success as our athletes put on the red of Wales at the Commonwealth Games in Glasgow in July, where I'm sure they'll do us proud once again.
On 13th March I will present the first ever St David Awards, which will celebrate the achievements of exceptional people from all walks of Welsh life. Look out for the St David International Award for an exceptional person or group who has promoted Wales on the world stage.
I wish you all a happy St David's Day!
—
A film of the First Minister delivering this message is also available on the website: wales.com
Published 28 February 2014