Safe standing at football grounds
We accept that some supporters miss the tradition, character and history of some of our former grounds.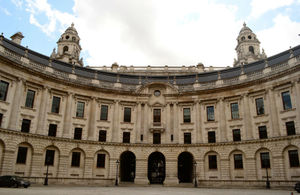 Many are in favour of the return of standing areas. It is generally accepted, however, that the majority of football grounds are safer and more comfortable than they were twenty years ago. Before any change in the legislation, there would have to be a very clear demand, as well as very clear evidence that any such change meets stringent safety standards, presented from all the relevant authorities responsible for stadium safety, including the police, as well as it being clear that this is something all parties want.
In meetings with the football authorities and clubs, there is no appetite to change the current policy and no compelling case has been made. It is also worth noting that the Hillsborough Family Support Group state that "we are totally against any form of standing whatsoever. We are absolutely against it and always will be. Our football clubs should remain all-seater stadiums; we just believe there's no such thing as safe standing in this country".
We understand those that have to manage or licence/certify stadia generally hold the view that the introduction of all-seated stadia are better for public safety, and also have improved crowd management, crowd behaviour and policing. They provide higher standards of comfort to enjoy football matches and a defensible space for supporters, both of which help encourage inclusivity and diversity amongst those attending.
For these reasons, we believe the longstanding policy, which requires that stadia of football clubs in the top two divisions be all-seater, remains an important measure in maintaining safety at football grounds in England and Wales.
Further information
Published 18 December 2012