News story
Safe ketamine' referred to drug experts
The government has referred the legal high 'mexxy' to drug experts in a move which could lead to a temporary ban.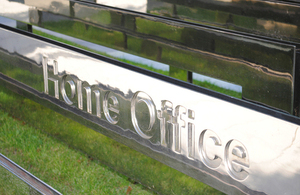 The Home Office has referred methoxetamine (also known as mexxy or MXE), which is being sold as 'safe ketamine', to the Advisory Council on the Misuse of Drugs (ACMD) for its views on controlling it under a new temporary control power.
The ACMD now has up to 20 working days to make a recommendation to the government on whether methoxetamine should be subject to a Temporary Class Drug Order, which would make the substance illegal for 12 months while further investigations are carried out.
Minister for Crime Prevention and Antisocial Behaviour Reduction Lord Henley said: 'We have become increasingly concerned at the potential harms of methoxetamine, and continue to work with our drug experts on the ACMD to decide on the best way to protect public health.
'It is important for those considering using these drugs to understand that just because a substance is legal, it does not mean it is safe and should not be seen as a safer alternative to illegal substances.'
The temporary control powers were introduced in November last year through the Police Reform and Social Responsibility Act 2011.
Published 6 March 2012