World news story
Russian ship visit marks Atlantic Battle date
First Sea Lord and Chief of Naval Staff, Admiral Sir George Zambellas was among the distinguished visitors when the Russian Navy came to town.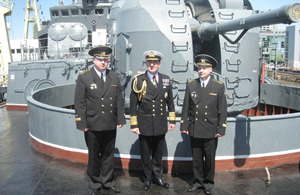 Russian Federation Ship Vice Admiral Kulakov docked in Liverpool, north-west England, to mark the 70th Anniversary of the Battle of the Atlantic. The campaign was the longest continuous military campaign of the Second World War and pivotal to the overall success of the allied forces. Liverpool was home to the Western Approaches operations room and receiver of over 1,000 convoys.
Admiral Zambellas was welcomed aboard by Commanding Officer, Captain First Rank Stanislav Rudolphovich Varick and Task Group Commander Captain First Rank Alexander Rudolphovich Mashinetsky, and during Kulakov's four-day stay in port was visited by up to 2,000 people a day.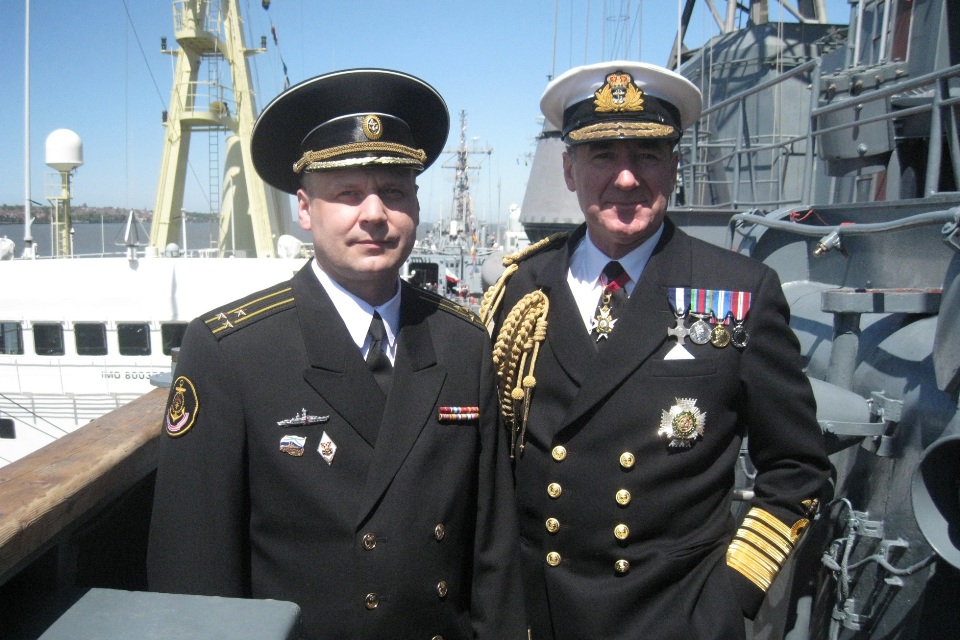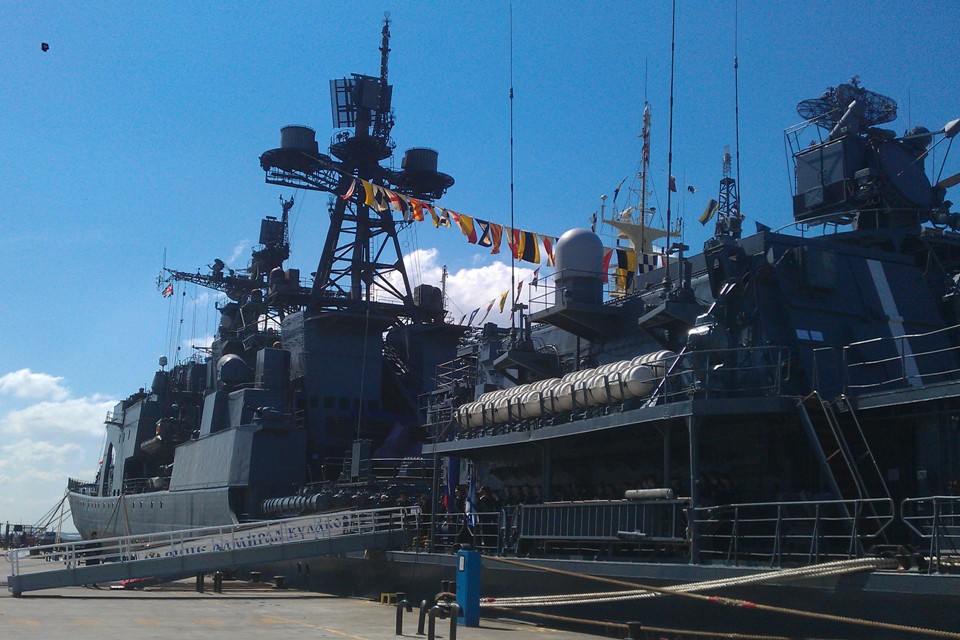 Published 18 June 2013