Russell Brand documentary: From Addiction to Recovery
A BBC3 documentary to be broadcast today will offer an insight into addiction through the eyes of Russell Brand. As part of this, he …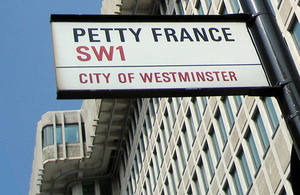 A BBC Three documentary to be broadcast today will offer an insight into addiction through the eyes of Russell Brand.
As part of this, he visited HMP The Mount, in Hemel Hempstead, to look at the work being done to treat heroin addicts in prison. Staff from the prison and drug charity RAPt (Rehabilitation for Addicted Prisoners Trust) successfully provide an abstinence-based drug recovery programme which helps many of offenders each year.
This work is part of a wider strategy to tackle drug addiction in prisons. The Department of Health and the Ministry of Justice are working closely with other partners to move towards a fully integrated, recovery-oriented system that supports continuity of treatment across custody and the community.
You can read more about the Government's plans for drugs recovery in prison.
 
Marie Gibson, Head of Sentence Management Unit, said:
'This documentary was a unique opportunity to showcase the journey of drug addicts in our care. We work closely with RAPt to educate and help these prisoners abstain from drugs, helping them turn away from a life of crime.'
 
From Addition to Recovery was broadcast on Thursday 15 August at 9pm.
Published 16 August 2012