Rules to clamp down on overstayers take effect
Migrants who have overstayed their leave by more than 28 days and then apply for further leave in the UK will be automatically refused.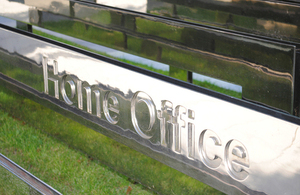 Previous rules allowed people who had come to the UK on a work or study route to make further applications to stay, even if their original leave had long since expired. As a result migrants could apply to stay in the country more than a year after their leave had expired, without any penalty.
Closing the loophole
The UK Border Agency is closing down this loophole. From today further applications under the work, study and family routes will be automatically refused if they are made more than 28 days after leave expired. 
This approach strikes the right balance, allowing those whose application to extend their stay is only marginally late the chance to remain in the UK, but forcing the seriously non-compliant to leave the country.
Part of a wider campaign
This rule change sits alongside enforcement work being undertaken by the UK Border Agency to target overstayers.  In May this year Operation Mayapple was launched to crack down on students and other migrants staying in the UK longer than permitted. More than 2,000 illegal migrants who had been living in London returned home following this campaign.
Published 1 October 2012