Rugby League tackles homophobia
The commitment to challenge homophobia in Rugby League has been showcased at an event in the House of Commons.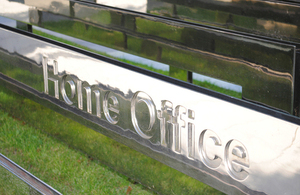 The event on November 16, which was hosted by Greg Mulholland MP, also sent the message that lesbian, gay, bisexual and transgender people are welcomed and valued throughout the sport.
Special guests included Equalities Minister Lynne Featherstone MP and Ben Summerskill from Stonewall. 
Sheffield Eagles were also in attendance to present their new, specially-designed kit carrying the 'Homophobia Tackle It!' slogan which will be worn at a home game in February 2011.
Stamping out homophobia
Whilst being presented with her Sheffield Eagles shirt, Featherstone said: 'Fans, players and officials know that racism is unacceptable, but sadly homophobia continues to be an issue in sport, at all levels. The government is committed to stamping out homophobia wherever it occurs, so I'm delighted to see the Rugby Football League and the Sheffield Eagles working hard to tackle the problem. They're setting a really positive example that all other sports bodies should be proud to follow.'
The Rugby Football League is re-launching its Tackle IT! campaign to include six equality strands in one comprehensive campaign for the 2011 season.
Tackling homophobia event on Flickr
Published 18 November 2010