News story
RPA urges farmers to be vigilant against fraud
Rural Payments Agency (RPA) says farmers need to be aware of potential fraud as the 2015 BPS payment window opens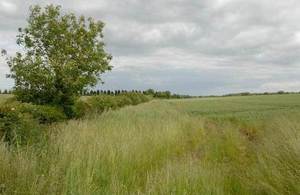 As the 2015 Basic Payment Scheme (BPS) payment window is now open, farmers are reminded to be aware of potential fraud.
In the past, banks have warned that fraudsters - pretending to be from their bank's fraud department - may try to target farmers who receive subsidy payments. The same fraudulent activity could take place this year, so remain aware - particularly as payments have started.
Remember:
Your bank will never ask you for your full online password

Your bank will not ask you to make a payment over the phone using your online account.

If you get a call from someone claiming to be from your bank (or any other organisation), make sure it's genuine. End the call then wait 5 minutes and call them back on a number you know is correct (not a number they've given you).
The RPA will not call you directly and ask for your bank details. You will be asked to call us back and be required to clear security questions before we talk to you about your personal details.
Published 2 December 2015