News story
RPA sets new standard in customer satisfaction
Annual survey shows record-breaking performance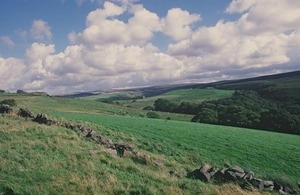 The Rural Payments Agency has recorded its highest ever customer satisfaction scores. The Agency's customer satisfaction survey for 2013-14 registered an overall customer satisfaction figure of 8.6 out of 10, breaking the previous year's record of 8.5 and exceeding the Agency's performance target of 8.0.
RPA's Customer Director, Justin Chamberlain, described the score as "fantastic news" and said it "confirms that we're taking the right approach in the way we deliver our services."
RPA also achieved its highest ever farmer customer satisfaction scores for people and communications (8.7 out of 10), the Customer Service Centre (8.8 out of 10), case workers (8.7 out of 10) and the British Cattle Movement Service (9.1 out of 10).
Trader scheme customers gave RPA 8.6 out of 10 for overall satisfaction. Behind this headline figure, trader customers gave the Agency very high scores for services such as payments and processing (8.7 out of 10), written communications (8.7 out of 10), people and communications (9 out of 10), and inspections (an incredible 9.4 out of 10).
"We are about to enter the most challenging year in our history as we prepare for the reform of CAP, and that's bound to have an impact on our customers in the coming year," Justin Chamberlain added. "But we will be building on the lessons we've learned about delivering high quality customer service to help us make the transition as smooth as possible."
The results come from RPA's annual customer satisfaction survey, which is conducted by independent market research company ORC, and is based on a sample of 475 randomly selected farmers, 240 trader scheme customers and up to 200 agents each quarter..
Published 17 September 2014