Press release
RPA accepting late SPS 2014 applications until 9 June
The SPS 2014 submission deadline has passed but the annual late claim window is now open until midnight on 9 June.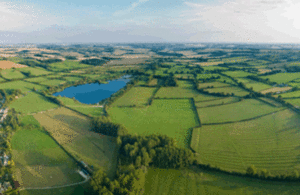 Late applications incur a penalty of 1 per cent per working day. That means any customer submitting on Friday 16 May will have any eventual payment reduced by 1 per cent. Customers submitting their applications on Monday 19 May will have any eventual payment reduced by 2 per cent and so on.
Early indications show that more customers have applied online than ever before. The Agency continues to get in touch with those customers who have an existing application which has not yet been submitted.
If you intend to submit a late application on paper, please remember that applications received after midnight on 9 June 2014 will be rejected. The RPA advises you to take a photocopy of your form before you send it.
Not sure you have submitted it properly online?
Please check your email as you should have received a receipt. If you are in any doubt or can't see the email receipt, log back into SPS Online 24 hours after making your submission and check that it was received properly.
Published 16 May 2014