News story
Royals open military recovery centre
Prince William and Prince Harry visited Tedworth House on Monday, 20 May, to officially open a new Service personnel recovery centre.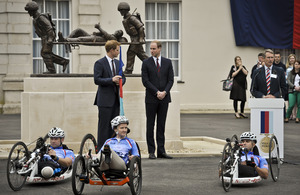 There are 3 other personnel recovery centres – located in Catterick, Colchester and Plymouth – which, together with the flagship centre at Tedworth House in Tidworth, form part of the Defence Recovery Capability; a partnership between Help for Heroes, the Royal British Legion and the Ministry of Defence to provide a clear long-term care pathway for the wounded.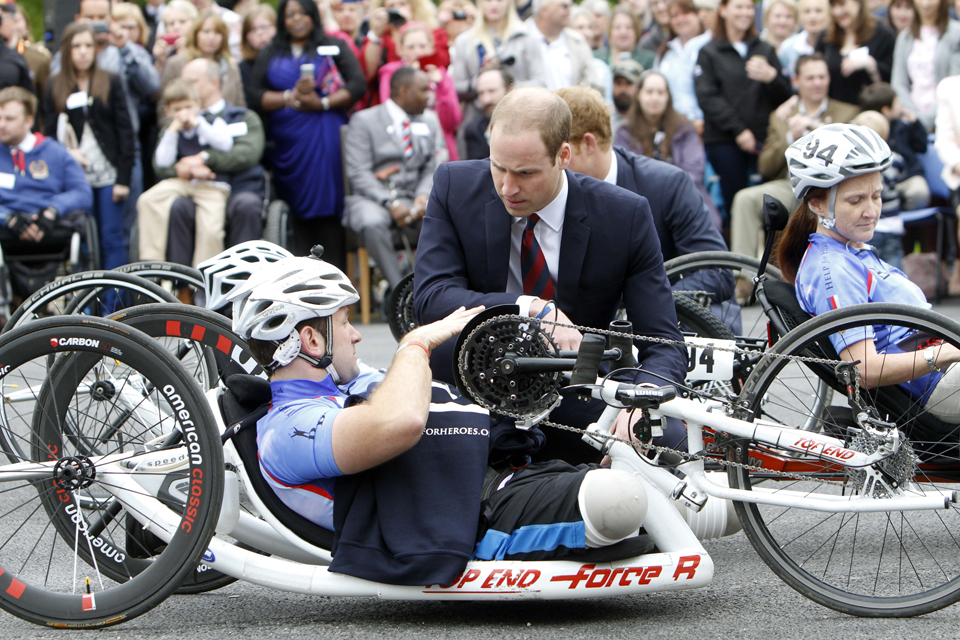 Help for Heroes have committed £252 million and the Royal British Legion £17.5 million to help cover the costs of the recovery centres in Catterick, Colchester and Tidworth.
Before opening the Tedworth House personnel recovery centre, their Royal Highnesses met wounded personnel and their families and learnt about the lifelong challenges they face.
Prince Harry was reunited with members of the Warrior Games team he met whilst in the USA, and their Royal Highnesses were shown the world class-adaptive training facilities of the Phoenix Centre – a training complex which includes a full-size sports hall, swimming pool and gym – that form an important part of long-term recovery.
Whilst at the Phoenix Centre, their Royal Highnesses were given an adaptive skiing demonstration on a 'Skiplex'. Skiing is one of the best sports for the core, an area of the body that is often affected by injury, and the Skiplex allows the wounded to develop this area in a safe, controlled environment.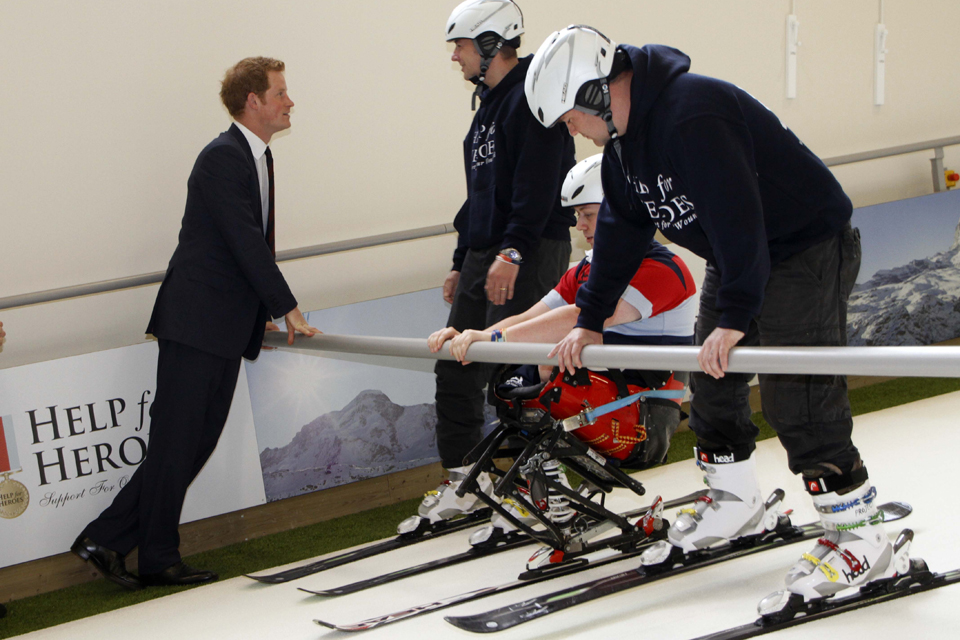 Their Royal Highnesses also spent time meeting the wounded and their families who were taking part in Help for Heroes' annual 'Bear-B-Q' fundraising campaign, named after the 4 Help for Heroes bear mascots. Meeting the family members, their Royal Highnesses heard about the support networks that the charity operates, including the 'Band of Brothers' and 'Band of Sisters' which offer long-term fellowship for the wounded and their families.
Bryn Parry, co-founder and Chief Executive Officer of Help for Heroes, said:
The wounded have to overcome a huge amount in a short period. Visiting the recovery centres, one cannot help but be amazed by our brave men and women.

The Princes are great supporters of the Armed Forces and champion them to the public. It is vital that we can make sure there is long-term support for the wounded, and that the public continue to support these brave men and women.
Published 22 May 2013