Royal Wedding visitors urged to get latest information
People planning to come to central London to watch the Royal Wedding on 29 April are urged to keep up to date with the latest information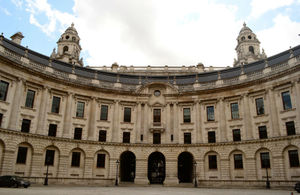 With just three weeks to go before the marriage of Prince William and Catherine Middleton, Culture Secretary Jeremy Hunt has told visitors to check online sources and ask for advice from the stewards who will be working in the capital on the day to ensure they get the most out of the big day.
Mr Hunt said: "First and foremost, 29 April will be Prince William and Miss Middleton's day, but it will also be a magical occasion for the nation. The television audience could run to billions, but huge numbers will want to be there on the streets in person.
"Following information on the Directgov website will help make sure it is an enjoyable day out. This will be kept up to date by the minute for those out and about with smartphones - but there will also be plenty of stewards on hand to give the latest advice."
The official Clarence House Royal Wedding website contains details of the service and the procession, along with news about Prince William and Catherine Middleton and their preparations for the day;
Directgov contains authorised details of how to get to London on the day, where facilities will be and a wealth of information to help people have a happy, safe and memorable day.
A large team of official stewards will be working in the capital on the day of the wedding to give advice, point people in the right direction and offer assistance as required.
As well as lining the procession route itself, visitors will also be able to watch live coverage on two big screens in central London. More information about the screenings can be found on the Greater London Assembly's website.
Disabled visitors will be able to use designated accessible viewing points. Details of these can be found on the Directgov website.
Further information
Published 8 April 2011