Press release
Royal Visit to Caledon Village
TRH The Prince of Walkes & The Duchess of Cornwall visit Caledon Village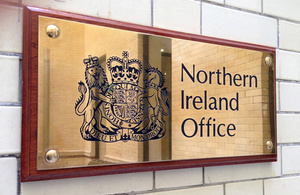 On the second day of engagements, TRH The Prince of Wales & The Duchess of Cornwall this morning visited the historical village of Caledon. They were accompanied by Lord Caledon and his wife, Lady Caledon.
TRHs visited Mill Street Cottage and they met with the owners of one of the refurbished cottages, Denver and Michelle Irvine. This is one of the first projects to be completed by the regeneration scheme which had lain idle since the early 1970s. The terraced two-story stone cottage, which was constructed around 1850 to house mill workers and their families, received Grade B1 listing in 1983 and are now the pride of this lovely village.
The Prince of Wales and the Duchess of Cornwall then moved to the Beam Engine and Engine House which dates from the early 1830s and once powered a flour mill and subsequently a woollen mill. They are now all that remain of what was once a massive mill complex. TRHs were then presented to members of the Caledon Regeneration Partnership by the founding member, William Beattie. Following a short overview of the Beam Engine Conservation project, TRHs had the opportunity to view the Beam Engine. This engine is one of only eight beam engines to survive in Ireland, a rare example of 19th century steam engine technology
Prior to departing the Beam House, William Beattie invited HRH The Prince of Wales to unveil a plaque to officially open the complex.
TRHs then made the short journey to the centrepiece of the village – the Court House and Clock Tower. On arrival at the Courthouse they had the opportunity to meet with children and teachers from St Joseph's and Churchill Primary Schools, as well as representatives of the Blackwater Regional Partnership, South Tyrone Historical Group, local church leaders and members of the Women's Institute.
Prior to farewells, TRH The Prince of Wales and The Duchess of Cornwall were presented with a Food Hamper by two local school children.
Published 26 June 2013