News story
Royal visit marks 15 year anniversary of youth offending service
HRH The Princess Royal visits Oxfordshire Youth Offending Service.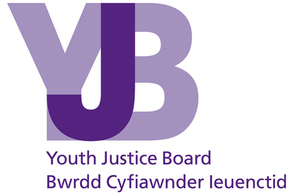 Today (28 November 2014) Oxfordshire's Youth Offending Service welcome HRH The Princess Royal, and the Rt Hon Lord McNally, Chairman of the Youth Justice Board for England and Wales, to celebrate the service's 15th anniversary and mark their latest achievement - the national Quality Mark Award for Restorative Service.
15 year anniversary
The visit marks 15 years since the multi-agency service was established within Oxfordshire County Council. Over this time, innovative partnership work with Thames Valley Police, probation and health services has helped achieve a 70% reduction in first-time entrants – i.e. young people coming into contact with the service for the first time.
Through community engagement work, staff have also built a network of local volunteers who act as mentors for young people and help rehabilitate them. The sum of this work has helped Oxfordshire maintain one of the lowest custodial rates for young people in the country.
Lord McNally said:
I am delighted to celebrate this occasion with Oxfordshire Youth Offending Service today. Their achievements are a result of the dedicated work of the staff here, and in those local agencies with whom they work so well.

Several youth offending teams are approaching their 15 year anniversary, and the Youth Justice Board looks forward to celebrating their successes as well over the coming months.

Highlighting the work of local youth offending teams reminds us all that, without the services they continue to provide year on year - even in these financially straitened times - young people, vulnerable people and local communities as a whole, would be significantly worse off.
Chief Inspector Mick Saunders of Thames Valley Police said:
Oxfordshire's youth offending service is a genuine community asset. Whilst highly responsive to victim needs the team here work in close partnership to address successfully the individual needs of offenders, however complex. It has played a key role in reducing youth offending and creating life opportunities.
Oxfordshire County Council's Cabinet Member for Children, Education and Families Melinda Tilley said:
We are proud of the service's history, and of its innovative and child-centered approach. The Restorative Justice Quality Mark demonstrates that the public can have confidence in what we do.
The YOS recently became one of only 3 youth offending teams to receive this award, which recognises those services who seek to repair damage caused through criminal acts by bringing those harmed into communication with those responsible to find a positive way forward.
The award will be presented by Her Royal Highness, who is patron of The Restorative Justice Council, during the visit.
Notes to editors
Youth Justice Board media enquiries
Youth Justice Board press office
102 Petty France
London
SW1H 9AJ
Press office 020 3334 3536
For out-of-hours queries 07659 173 270
Published 28 November 2014