News story
Royal Unveiling of WW1 Centenary Wood for Northern Ireland
HRH The Princess Royal today unveiled Woodland Trust's WW1 Centenary Wood for Northern Ireland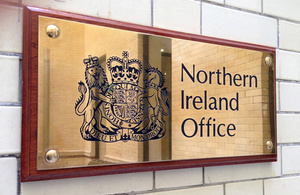 HRH The Princess Royal arrived in Northern Ireland earlier today on the start of a 2 day visit. Her first event of the day was a visit to the Woodland Trust's site for what will be a WW1 Centenary Wood for Northern Ireland, based in the heart of the Faughan Valley, Co Londonderry. On arrival she was greeted by Denis Desmond, the Lord Lieutenant of Co Londonderry and Patrick Cregg, Northern Ireland Director of Woodland Trust.
As part of the 100th anniversary of the First World War, the Woodland Trust intends to create a Centenary Wood in Northern Ireland, transforming 53 acres of land just off the Glenshane Road in the heart of the beautiful Faughan Valley, County Londonderry. This memorial wood will stand as a living reminder of those whose lives were touched by the events of the 1914-1918 war.
It will be one of four Centenary Woods planted by the Woodland Trust in each of the UK's four countries. Each wood will be open to everyone for quiet reflection and enjoyment, and trees can be dedicated to individuals, families and organisations. The public will be encouraged to come and plant trees as an act of remembrance.
The Princess Royal was given an overview of the Woodland Trust's plans for the WW1 Commerations and the development of this important Northern Ireland site. She also met around 80 guests including Woodland Trust volunteers as well as potential donors to the site.
HRH was then invited to unveil a plaque to mark the launch of the Centenary Woods Project. Prior to departure, Mr Cregg presented HRH with a small world carving.
Published 13 May 2014