Royal Parks chief moves to take on Olympic Park challenge
Mark Camley to join Legacy Company to set up the Queen Elizabeth Olympic Park.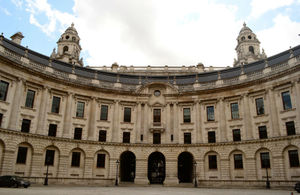 After 6-and-a-half years as Chief Executive at The Royal Parks Agency, Mark Camley is leaving to join the Olympic Park Legacy Company to set up the Queen Elizabeth Olympic Park. 
Over the years the Agency, a part of DCMS, has delivered on many challenges the Parks faced: driving up standards, increasing efficiency, and doubling its income. Alongside this, the Parks have hosted some of the most significant events London has seen, ranging from massive public events like the Royal Wedding, Live 8 and the Tour de France, to cultural celebrations like 2006's Sultan's Elephant spectacular, and Anish Kapoor's Turning the World Upside Down.
Remarking on Camley's tenure at the Agency, DCMS Permanent Secretary Jonathan Stephens said "I want to congratulate Mark on his new role and thank him for his excellent work leading the Royal Parks Agency over the last six-and-a-half years. I wish him the greatest success in his new role: helping to make the Olympic Park a vibrant focal point for events, sport and leisure."
Camley's successor as Chief Executive will be announced shortly, as the Royal Parks gear up for the challenges of 2012: providing venues for the Olympic and Paralympic Games and supporting HM The Queen's Diamond Jubilee.
Further information
Published 21 May 2012