News story
Royal Navy warship spends Christmas on operations
Sailors of HMS Monmouth keeping the oceans safe from criminals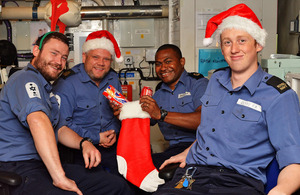 While their families celebrate Christmas at home, the crew of the Plymouth-based Type 23 frigate, will be spending Christmas engaged in countering piracy, smuggling and similar illegal activity. The ship, also known as the Black Duke after its traitor namesake, is part of a coalition naval force policing the Gulf and keeping crucial trade routes safe for the UK's imports and exports.
However, in spite of the busy programme, members of the crew have found some time to prepare for the festivities with both the chaplain and the chefs limbering-up for the seasonal cheer and religious service.
Leading Chef Paul Gough said:
We've stocked the freezers in anticipation that we'll be getting through more than two hundred pounds of turkey, beef and gammon for Christmas lunch; and yes, we've also made sure we've got plenty of sprouts!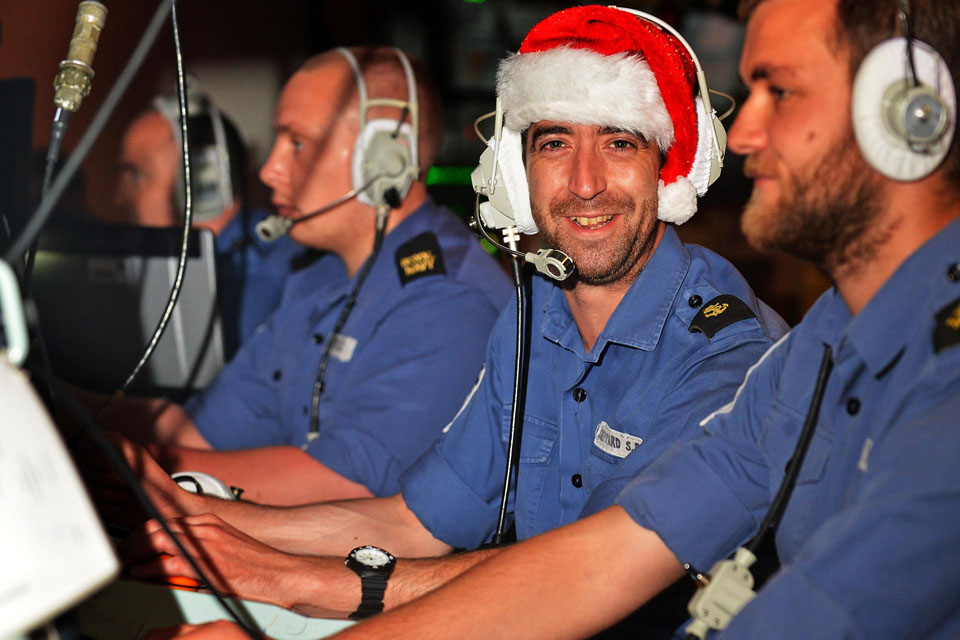 Reverend Andrew Allcock, the ship's chaplain, said:
Christmas is often a time for both celebration and reflection – the latter probably more so this year as we are away from home. It's my hope that most people on board will have an opportunity to do both with our Christmas services including a traditional midnight communion.
The ship will be patrolling the Gulf region until her return to the UK in the spring. While principal tasks on this deployment involve intercepting and boarding suspect vessels, HMS Monmouth is also ready and equipped to provide humanitarian aid or mount an evacuation in the case of war or natural disaster.
Published 24 December 2012