News story
Royal Navy sailors help African community
During a break from anti-piracy and maritime security operations off the east coast of Africa, sailors from HMS Northumberland helped villagers to renovate their community centre.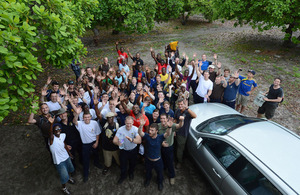 25 volunteers from the Plymouth-based frigate's company headed to the village of Kigamboni while their ship was berthed in Dar es Salaam, Tanzania. The sailors helped to install windows and doors in the community centre building, repaired fencing, and built 'hugle beds', which will be used to grow vegetables in dry conditions.
Leading Physical Trainer Andrew Davidson said:
All my shipmates were moved by the day at the KCC. We felt a great sense of achievement knowing that we'd helped in every way possible.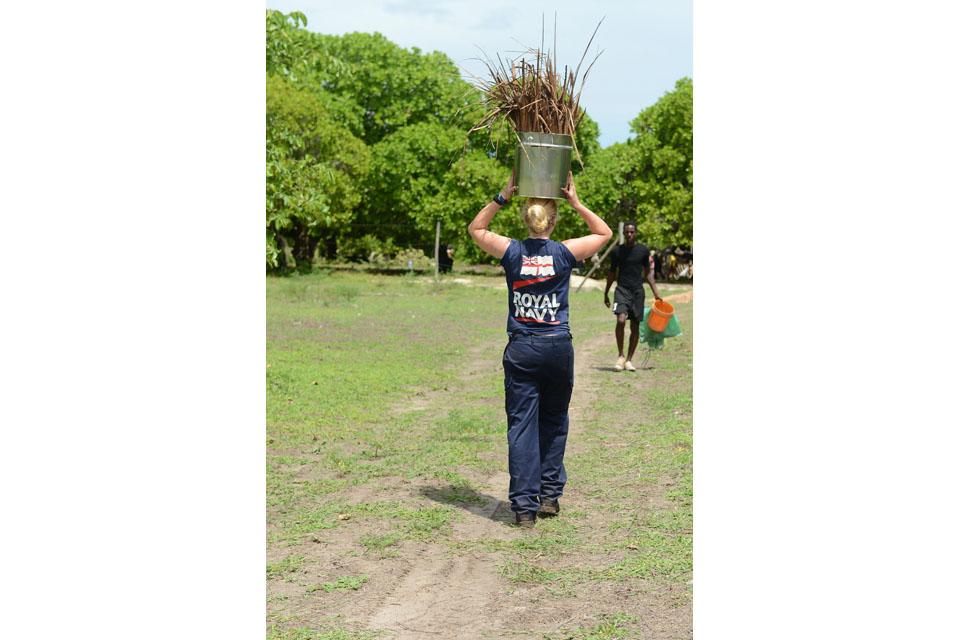 The ship's captain Commander Paddy Dowsett said:
Our visit to Dar es Salaam has been a real success. Not only has it reaffirmed and strengthened the commitment the United Kingdom has to Tanzania, it has also allowed my team to give something to the local community.
The community centre was set up in 2006 to offer shelter and education to children, but also runs a mobile library and promotes adult learning initiatives.
As a sign of their appreciation the community centre members performed an impressive musical and acrobatic dance – demonstrating just some of the skills they're taught at Kigamboni.
The centre's founder, Festo Chengula, said:
The place looks great after all the hard work. The KCC members love having guests and you are all welcome to visit again.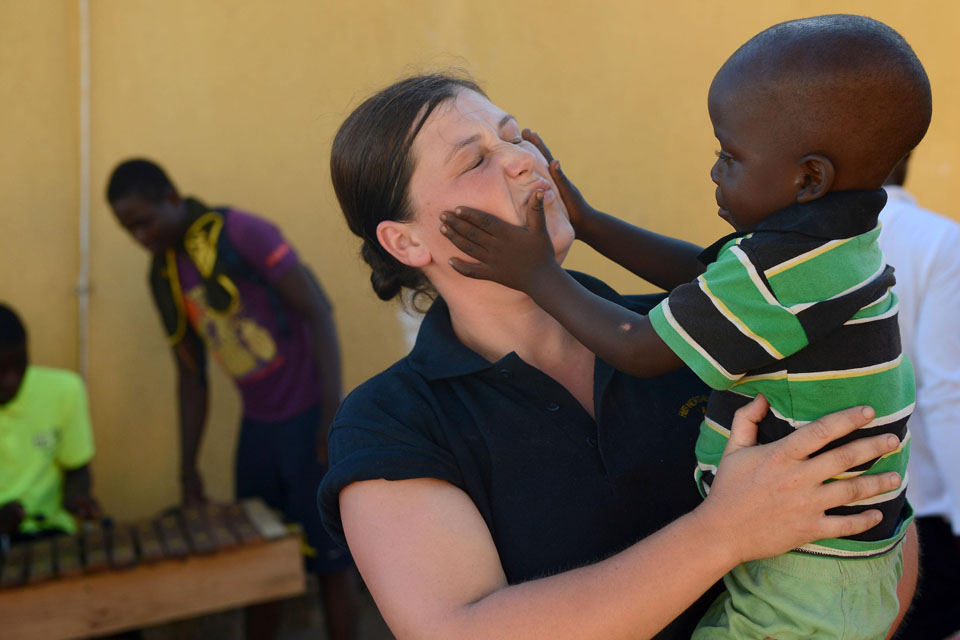 In an exchange of gifts HMS Northumberland donated 85 football shirts, courtesy of the Royal Navy Football Association, together with a rugby ball, football and Northumberland crest and commemorative coin.
The ship is still in the early stages of a patrol of the Indian Ocean and due home in Plymouth in the spring.
Published 10 January 2013