World news story
Royal Navy Offshore Patrol Vessel visits Belize
HMS Severn has recently conducted a successful training and regional engagement visit to Belize.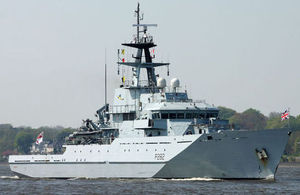 HMS Severn is the first Royal Navy River Class Offshore Patrol Vessel to deploy to the Caribbean. She took part in the annual regional Tradewinds Exercise as well as carrying out some much needed community project work on the mainland.
During phase one of the exercise in St Kitts the ships company were joined by 6 members of the Belize Coastguard. Phase 2 took place in Belize where the ship and her crew assumed the role of a 'hostile' vessel. At the end of the exercise, Commanding Officer Lt Cdr Steven Banfield and his ship's company anchored in Belizean waters for a short, but tightly packed programme of events.
The CO met with British High Commissioner to Belize Peter Hughes and the UK's Defence Attaché to the Caribbean, Lt Col Patrick Brown. Official calls were conducted with the Commanding Officers of the Belize Defence Force, the Belize Coast Guard and the British Army Training Support Unit Belize (BATSUB). They discussed local affairs, disaster management and maritime security, re-affirming the UK and the Royal Navy's strong links with the Nation.
Members of the ship's company, with assistance from the staff of the British High Commission and BATSUB, took time to work together on a much needed community outreach project at Liberty Children's Home in Ladyville. Earlier that morning, Lt Cdr Banfield had promoted the project, as well as the visit and the role of the Royal Navy deployed to the region during an interview on one of the local breakfast television shows.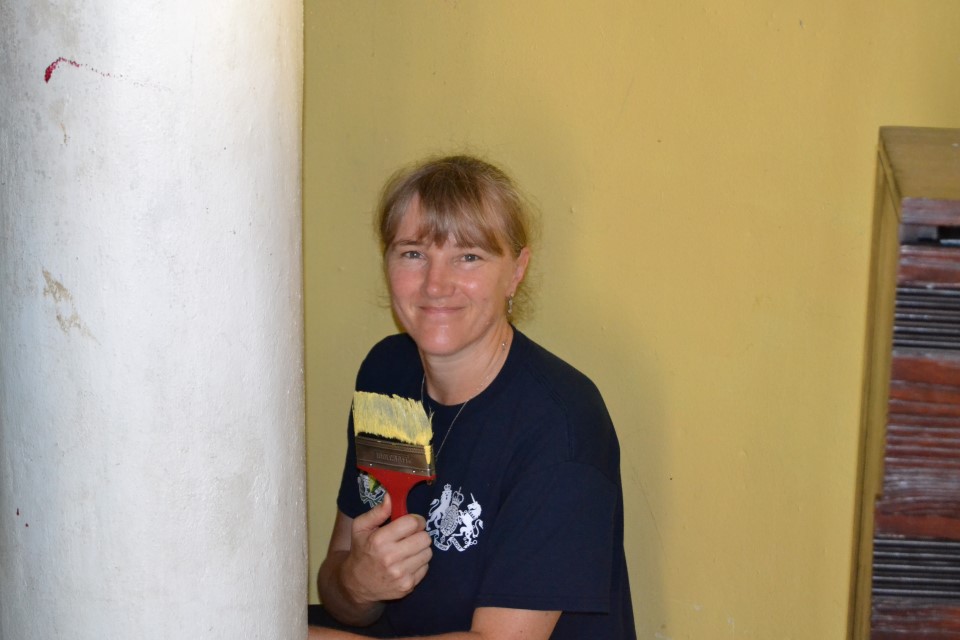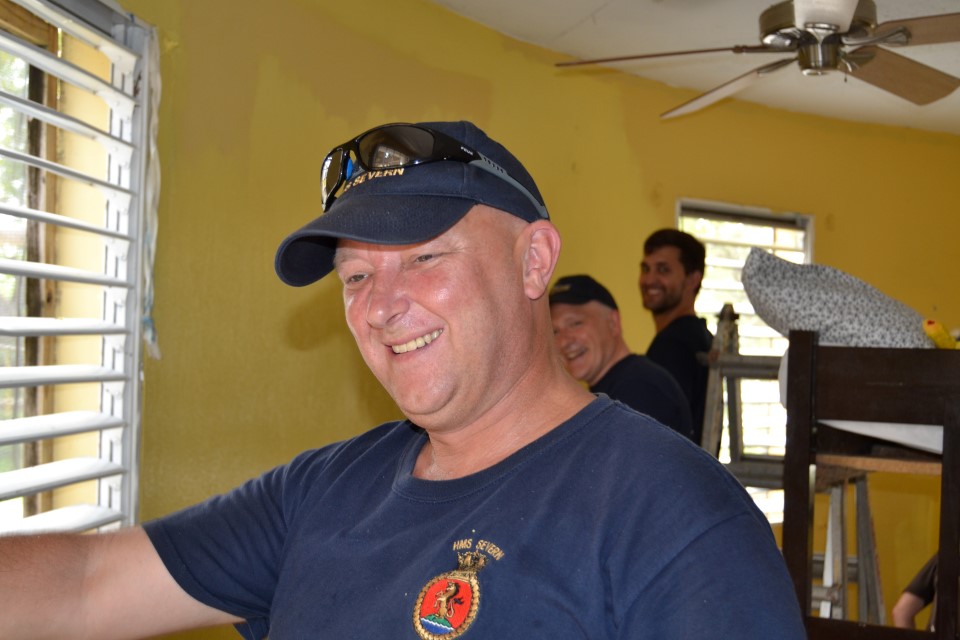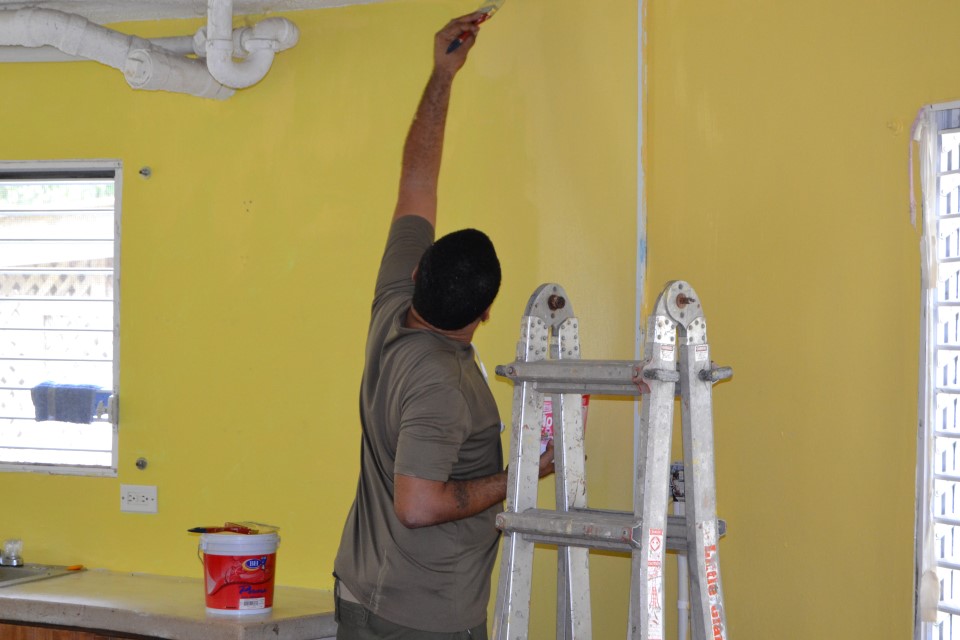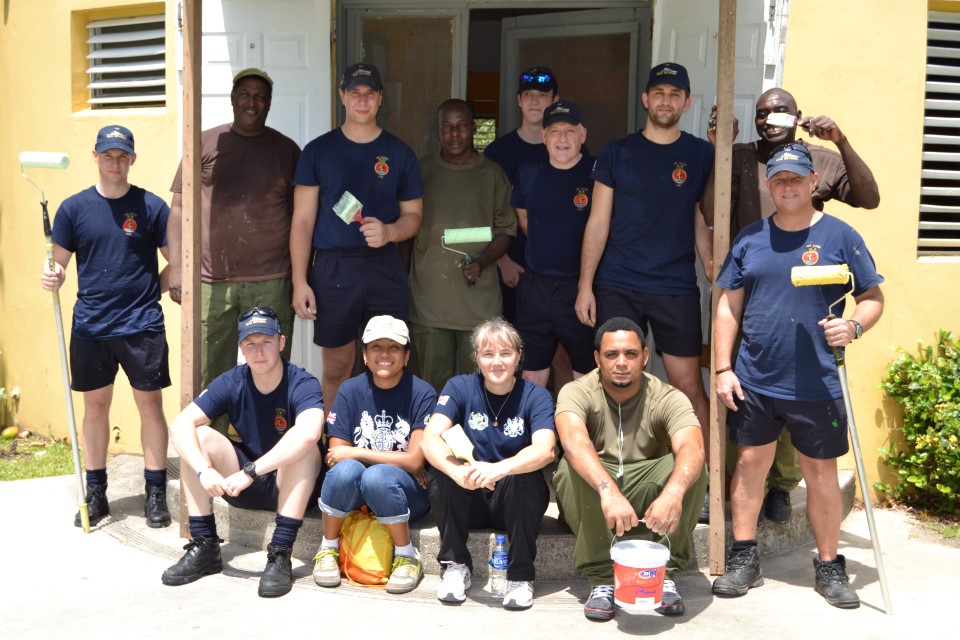 A reception was hosted by the British High Commissioner to mark HMS Severn's departure from the region after a seven month deployment. The event was well attended by military and security personnel from the countries represented at Tradewinds, including the USA, Mexico, the Netherlands and Canada, along with local officials and dignitaries.
British High Commissioner, Peter Hughes said;
We have welcomed another successful visit of a Royal Navy ship to the country which has further highlighted the UK's commitment to both Belize and the Caribbean as a whole. I am very grateful to Lt Cdr Banfield and the ship's company for their support and energy while in Belize, despite an exhausting period at sea.
Published 3 July 2015