Press release
Royal Mint medals will ensure Wales shines at 2012 Olympics, says Cheryl Gillan
Welsh Secretary Cheryl Gillan has welcomed the news that the Royal Mint at Llantrisant, Rhondda Cynon Taf, will produce the medals for the 2012…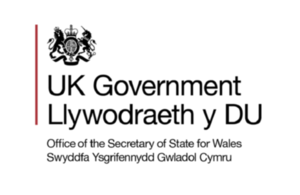 Welsh Secretary Cheryl Gillan has welcomed the news that the Royal Mint at Llantrisant, Rhondda Cynon Taf, will produce the medals for the 2012 Olympic and Paralympics Games in London.
Mrs Gillan said: "The Royal Mint will ensure these will be golden Games for Wales. Welsh medals  will  be shining on the winners' podiums at every Olympic and Paralympic event in London and all the 2012 medallists will be taking away their own Welsh gold, silver or bronze to treasure forever. Many of the medals, I hope, will also be finding their way back home to Wales in the arms of our Welsh Olympic and Paralympic stars."
The Royal Mint will be responsible for producing approximately 4,700 gold, silver and bronze medals for the Olympic and Paralympic champions. The medal designs will be revealed next year.
Published 14 December 2010