News story
Royal appointment for Boys' Brigade, Northern Ireland
At the start of his second day of engagements, HRH The Earl of Wessex visited the new Headquarters for the Boys' Brigade Northern Ireland (BBNI) located just outside Hillsborough.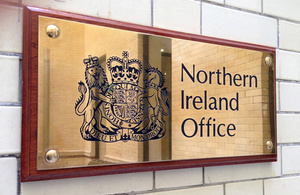 The Royal visitor was greeted on arrival by Jonathan Gracey, Director of BBNI, and was invited to meet BBNI leaders and Duke of Edinburgh's Award key volunteers. HRH then had an opportunity to view a number of camping and cooking demonstrations, as well as meet with some of the DofE participants.
Moving inside the building, The Earl of Wessex was invited to view the plans for the refurbishment of the building and met members of the project group involved in bringing it to fruition. HRH also met with a number of invited guests who are associated with, and have supported the acquisition of the centrally located building and the move from their former premises in Larne.
The Boys' Brigade has played a significant role in introducing, promoting and overseeing the Duke of Edinburgh's Award within the BBNI for over 50 years, and in the past 5 years has supported over 2,000 members to achieve Bronze, Silver and Gold Awards. HRH was invited to present Mr Gracey with the Boys' Brigade Northern Ireland Duke of Edinburgh's Award Operating Licence.
Prior to departure, HRH was invited to sign the visitors' book and plant a tree to commemorate the visit to the new premises.
Published 24 September 2014