Rolls Building set to open
A new court building specialising in financial, business and property dispute resolution is set to open for business in the autumn.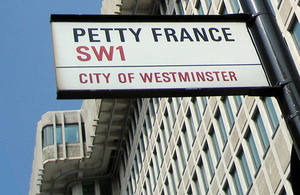 The Rolls Building will bring under one roof the expertise in the High Court in London of the Chancery Division, the Admiralty and Commercial Court, and the Technology and Construction Court.
The court complex is located off Fetter Lane in the City of London. It covers more than 16,000 square metres, houses 31 courtrooms, 11 hearing rooms and 55 consultation rooms.
Equipped with the latest IT facilities and three 'supercourts,' the Rolls Building will be the largest centre for the resolution of financial, business and property disputes in the world.
The judicial expertise available in the Rolls Building includes asset recovery, banking, commodities, company law, construction, finance, fraud, insolvency and reconstruction. It will also cover information technology, insurance, intellectual property (including patents), international trade, mining, oil and gas, partnership, property, public procurement, regulation, shipping, tax and trusts.
Justice Secretary and Champion for the Rolls Building Kenneth Clarke said:  "The Rolls Building will provide a modern civic structure to deal with our work.
"The provision of modern high quality services for all parties will present the opportunity to market the facility at a global level in order to maintain the unrivalled work of the High Court and English Law."
Ministry of Justice and UK Trade and Investment recently launched a joint Action Plan to promote UK legal services and encourage growth.
Published 31 May 2011