Role for universities & colleges in reducing debt
Business Secretary Vince Cable and Universities Minister David Willetts have written to university Vice Chancellors and college Principals to outline their role in achieving Government savings.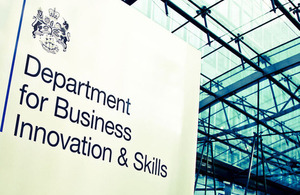 In the letter, Dr Cable and Mr Willetts highlighted the Government's commitment to the further and higher education sector and its importance in helping rebuild the UK economy.
However, they acknowledged that all recipients of public funds must play a part in reducing public debt.
BIS has already committed to achieving savings of £836 million, part of the Government's plan to make £6.2 billion in savings for 2010-11.
The letter asked that universities and colleges:
Apply restraint to all aspects of pay and bonuses
Take steps to make immediate savings, including recruitment freezes
Reducing discretionary spending, including IT projects, building projects, consultancy, travel, hospitality and marketing.
**Links **
Letter to Vice Chancellors and Principals (PDF, 1.6 Mb)
Published 27 May 2010